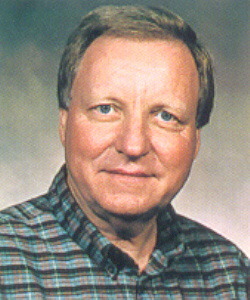 Richard L. "Dick" Sellers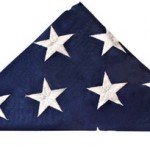 Visitation Dates and Times

Sunday, March 16, 2014 2:00-6:00 p.m.

Visitation Location

St. John's United Church of Christ, Breese
Service Date

Sunday, March 16, 2014

Service Time

6:00 p.m.

Service Location

St. John's United Church of Christ, Breese
Full Obituary

Richard L. "Dick" Sellers, 70, of Breese, died Friday, March 14, 2014 at his home.

Mr. Sellers was born August 14, 1943 in Breese to Ralph and Dorothy (Merians) Sellers; they preceded him in death.

In addition to his parents, he was also preceded in death by a grandson, Brenden Richard Sellers; and his father-in-law and mother-in-law, Arthur and Margaret (Almasy) Lappe.

He is survived by his wife, Patricia Ann (nee Lappe) whom he married April 17, 1970 at St. Dominic Catholic Church in Breese; sons, Chad (Denise) Sellers and Casey (Jessica) Sellers, all of Breese; 5 grandchildren, Cole and Blake Sellers, and Caitlyn, Logan, and Allyson Sellers; legal guardian of and raised, Terry Lappe of Breese and Maribeth (William) Bolk of Bridgeton, MO; special nephews, Christopher, Kyle, and Connor Bolk; a brother, Ron (Mary) Sellers of Breese; a sister, Donna (Ken) Eversgerd of Breese; and numerous nieces and nephews.

Richard was a veteran of the United States Army. He received his Bachelor's Degree in Business from SIU-Edwardsville, and later retired as the Regional Manager of Unemployment Insurances for the State of Illinois. In 1984, he founded Equity Fifty Five, Inc. in Breese and was a Real Estate Developer.

He was a member of St. John's United Church of Christ and Consistory in Breese, National Association of Realtors, Realtors Association of Southwestern Illinois, and was the founding member of the National Center on Home Equity Conversion (Reverse Mortgages).

Dick enjoyed racing, antique cars, and spending time with his family, especially his grandchildren.

A Memorial Service will be held on Sunday, March 16, 2014 at 6:00 p.m. at St. John's United Church of Christ in Breese with Rev. Matthew Goetz and Deacon Bob Lippert officiating. Interment will be private.

Visitation will be Sunday, March 16, 2014 from 2:00-5:45 p.m. at St. John's United Church of Christ in Breese.

Richard donated his brain to the Mayo Clinic in Jacksonville, FL for research to find a cure for PSP (Progressive Supranuclear Palsy) and memorials can be made to PSP (Progressive Supranuclear Palsy) Research and will be received at the church or through Moss Funeral Home in Breese who is in charge of arrangements.