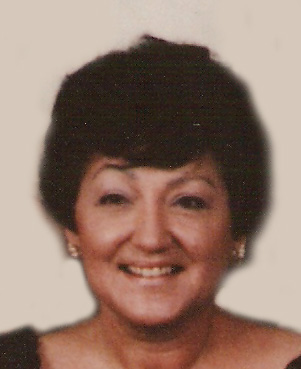 Rita B. Lampert
Visitation Dates and Times

Sunday, August 17, 2014 2:00-5:00 pm
Monday, August 18, 2014 9:00-10:00 am

Visitation Location

Moss Funeral Home, Breese
Service Date

Monday, August 18, 2014

Service Time

10:00 am

Service Location

Moss Funeral Home, Breese
Full Obituary

Rita B. Lampert, 77, of Breese, died August 14, 2014 at Countryside Manor in Aviston.

Mrs. Lampert was born September 22, 1936 in Shawneetown, IL to Charles and Jewell (Vineyard) Williams; they preceded her in death.

She married Henry "Hank" Lampert on January 16, 1954 in Shawneetown, IL; he preceded her in death on October 8, 1998.

In addition to her parents and husband, she was also preceded in death by a grandson, Jacob Heldermann; and a brother-in-law, James Lampert.

Surviving are her children, Mark Lampert of Aviston and Lee Heldermann of Evansville, IN; 2 grandchildren, Brennan Lampert and Kirsten Heldermann; siblings, Robert Walker of New York, Peggy (Larry) Jennings of Moberly, MO, Betty Darlene (Jerry) Oakes of Huntington, IL, and Rick (Wilma) Walker of Shawneetown, IL; a brother-in-law, Albert Lampert of San Jose, CA; and a sister-in-law, Brenda Joiner of Paducah, KY.

Rita was a homemaker and of the Christian Faith.

Funeral Services will be Monday, August 18, 2014 at 10:00 am at the Moss Funeral Home in Breese with Rev. Gretchen Sterrett officiating. Interment will follow in Ellwood Cemetery, Breese.

Visitation will be Sunday, August 17, 2014 from 2:00-5:00 pm and again on Monday, August 18, 2014 from 9:00-10:00 am at the Moss Funeral Home in Breese.

Memorials can be made to the donor's choice and will be received at the funeral home.