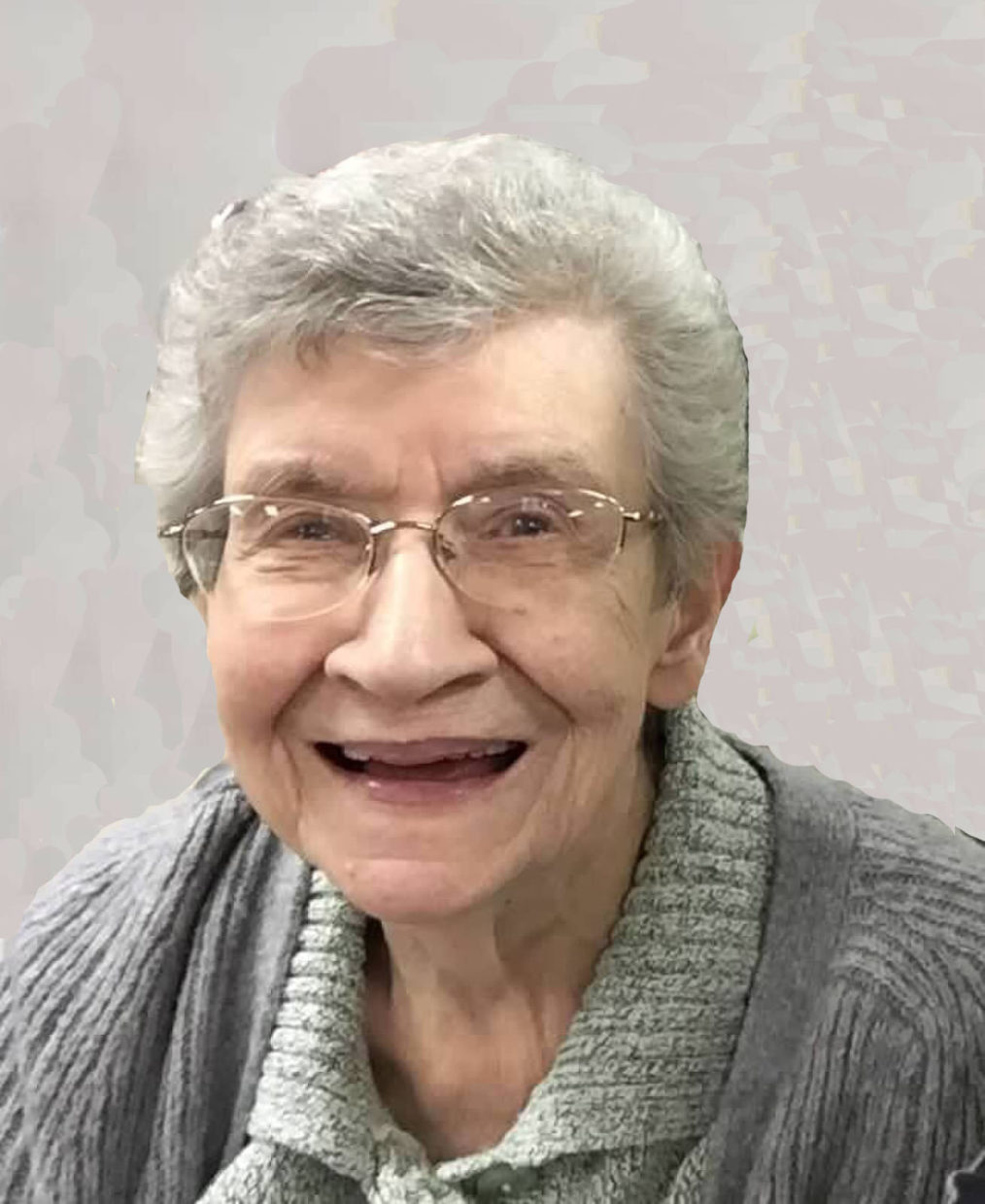 Rita E. Ripperda
Visitation Dates and Times

Sunday, January 15, 2017 4:00-8:00 p.m.
Monday, January 16, 2017 8:00-9:30 a.m.

Visitation Location

Moss Funeral Home, Breese
Service Date

Monday, January 16, 2017

Service Time

10:00 a.m.

Service Location

St. Mary's Catholic Church, Carlyle
Full Obituary

Rita E. Ripperda, nee Musenbrock, age 90 of Breese, born October 23, 1926 in Breese, a daughter of John and Wilhelmina, nee Weisenfeld, Musenbrock, died Thursday, January 12, 2017 at St. Joseph's Hospital in Breese.

In addition to her parents, she was also preceded in death by her husband Clarence "Louis" Ripperda, whom she married October 26, 1949 at St. Rose Catholic Church in St. Rose, and he died April 4, 2000; a grandson, Aaron Ripperda; brothers, Victor Musenbrock, John Musenbrock, Bernard "Ben" Musenbrock, Edward Musenbrock, and Joseph Musenbrock; a sister-in-law, Mary Musenbrock; and a brother-in-law, Alfred Ripperda.

Surviving are her children, Kent (Colleen) Ripperda of Marine, Kurt (Lynn) Ripperda of Breese, and Cara (friend John Zerkle) Tomasek of Coatesville, PA; 5 grandchildren, Kendall (fiancé Charlie Swaim) Ripperda, Carly Ripperda, Nicole Ripperda, Alyssa Ripperda, and Jaci Krebs; brothers Anthony "Tony" Musenbrock of St. Rose and Paul (Joyce) Musenbrock of Highland; a sister, Mary Ripperda of Breese; sisters-in-law, Pearl Musenbrock and Rita Musenbrock both of Scottsdale, AZ, and Dorothy Musenbrock and Emma Musenbrock both of Albers; and nieces and nephews.

Rita retired from Arrow Group Industries in Breese and was a member of St. Mary's Catholic Church and Altar Sodality in Carlyle. She enjoyed a good laugh, playing cards, and spending time with her grandchildren.

Funeral Mass of Christian Burial will be Monday, January 16, 2016 at 10:00 a.m. at St. Mary's Catholic Church in Carlyle with Fr. George Mauck presiding. Interment will follow in St. Mary's Cemetery, Carlyle.

Visitation will be Sunday, January 15, 2017 from 4:00-8:00 p.m. and again on Monday, January 16, 2017 from 8:00-9:30 a.m. at the Moss Funeral Home in Breese.

Memorials may be made to the Mater Dei High School, St. John's Adult Day Care in Edwardsville, or to the ALS Association and will be receive through Moss Funeral Home, 535 N. 5th, Breese, IL 62230.