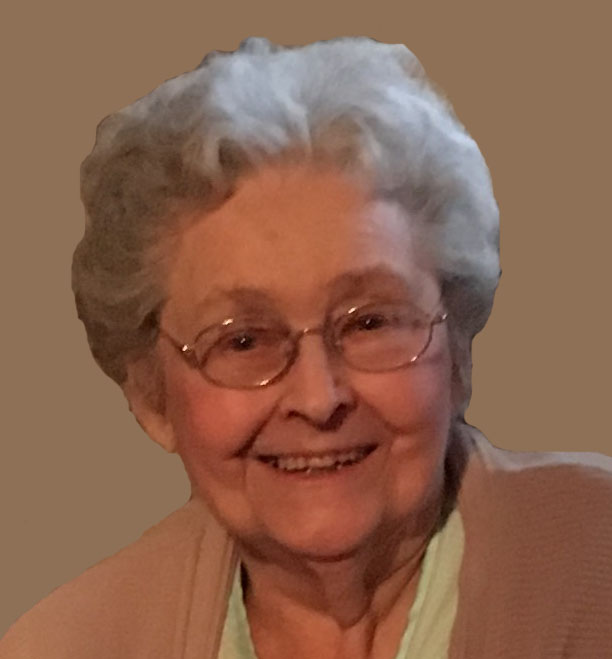 Rita T. Albert
Visitation Dates and Times

Sunday, January 19, 2020, 4:00 p.m. to 7:00 p.m.

Monday, January 20, 2020, 9:00 a.m. to 9:45 a.m.

Visitation Location

Moss Funeral Home, Trenton
Service Date

Monday, January 20, 2020

Service Time

10:00 a.m.

Service Location

St. Mary Catholic Church, Trenton
Full Obituary

Rita T. Albert, age 93, of Trenton, died Wednesday, January 15, 2020, at HSHS St. Elizabeth's Hospital in O'Fallon.

She was born July 16, 1926, in Lebanon, a daughter of the late Leo and Mary, nee Gruender, Streif.

In addition to her parents, she was preceded in death by her husband, Cletus, whom she married July 16, 1946, at St. Joseph Catholic Church in Lebanon; son, Thomas Albert; siblings, Leto Streif and his wife Myrtle, Pearl Becker and her husband Harold, Lorene Gregor and her husband Thomas, and Marian Mersinger and her husband Cletus; mother-in-law and father-in-law, Marie, nee Uebelhor, and Robert Albert, Sr.; and brothers-in-law and sisters-in-law, Fred Albert and his wife Eileen, Robert Albert, Jr., Norida Hilgeman and her husband Ellis, Ivo Albert and his first wife Betty, and Gilbert Mayes.

Surviving are her children Darlene (Richard) Roberts of Chicago, Marcia (John) Lercher of Trenton, and Brenda (Don) Paluczak of Arnold, MO; grandchildren, Shawn (Jennifer) Lercher, Nicholas (Christy) Lercher, Ryan (Felicia Cannon) Paluczak, and Christopher Albert; great-grandchildren, Derek (Margaux) Lercher, Courtney Lercher, Ava Lercher, and Liam Lercher; great-great-grandson, Theodore Lercher; and sisters-in-law Joanelle Albert of Leesburg, FL, and Romilda Mayes of Louisville, KY.

Rita was a member of St. Mary Catholic Church and Altar Sodality and enjoyed painting, cross stitching, helping others, baking, and, most of all, spending time with her family.

Funeral Mass of Christian Burial will be Monday, January 20, 2020, at 10:00 a.m. at St. Mary Catholic Church in Trenton with Fr. Joseph Rascher presiding. Interment will follow in St. Mary Cemetery in Trenton.

Visitation will be Sunday, January 19, 2020, from 4:00 p.m. to 7:00 p.m. and Monday, January 20, 2020, from 9:00 a.m. to 9:45 a.m. at Moss Funeral Home in Trenton.

In lieu of flowers, plants, and other gifts, memorials may be made to St. Mary Catholic Church or for Masses and will be received at the funeral home.