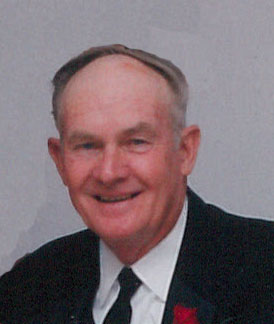 Robert A. "Bob" Loepker
Visitation Dates and Times

Monday, June 12, 2017 4:00-8:00 p.m.
Tuesday, June 13, 2017 8:00-9:30 a.m.

Visitation Location

Moss Funeral Home, Germantown
Service Date

Tuesday, June 13, 2017

Service Time

10:00 a.m.

Service Location

St. Cecilia Catholic Church, Bartelso
Full Obituary

Robert A. "Bob" Loepker, age 75, of Bartelso, born October 31, 1941 in Breese, a son of the late Herman and Mary, nee Linnemann, Loepker, died Saturday, June 10, 2017 at Memorial Hospital in Belleville.

In addition to his parents, he was also preceded in death by a brother, Wendell "Wendy" Loepker; father-in-law and mother-in-law, Ben and Emma, nee Linnemann, Seelhoefer; and a brother-in-law, Allan Seelhoefer.

Surviving is his wife, Jeanette, nee Seelhoefer, Loepker of Bartelso, whom he married April 3, 1970 at Holy Childhood Catholic Church in Mascoutah; his children, Darrell Loepker of Bartelso, Troy (Tanya) Loepker of Bartelso, Brenda Allen of Germantown, Rick (Amanda) Loepker of Bartelso, and Tricia (Kyle) Jansen of Aviston; 11 grandchildren, Nathan, Makenzie, and Parker Loepker, Jace, Connor, and Trent Loepker, Jalen, Kyren, and Trena Loepker, Adalyn and Bryer Jansen and was awaiting the arrival of his 12th grandchild; siblings, Dennis (Mutz) Loepker of Germantown, Florence (Ralph) Lampe of Aviston, Gene (Gerty) Loepker of Germantown, and Betty (Larry) Deerhake of Germantown; sisters-in-law and brothers-in-law, Lucille "Lue" Loepker of Breese, Marlene (Jim) Toennies of Germantown, Leroy (Debbie) Seelhoefer of Sullivan, and Tammy Seelhoefer of Mascoutah; and numerous nieces and nephews.

Bob was a retired dairy, pork, and grain farmer and was a member of St. Cecilia Catholic Church in Bartelso and the Bartelso Knights of Columbus Council 4745. He enjoyed playing cards especially euchre, throwing horseshoes, bowling, playing softball in his younger years, watching the St. Louis Cardinals, but most of all following his grandchildren through their school and sporting events.

Funeral Mass of Christian Burial will be Tuesday, June 13, 2017 at 10:00 a.m. at St. Cecilia Catholic Church in Bartelso with Fr. James Buerster presiding. Interment will follow in St. Cecilia Cemetery, Bartelso.

Visitation will be Monday, June 12, 2017 from 4:00-8:00 p.m. and again on Tuesday, June 13, 2017 from 8:00-9:30 a.m. at Moss Funeral Home in Germantown.

Memorials may be made to St. Cecilia Catholic Church and will be received at the funeral home.