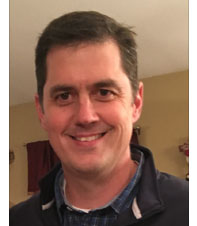 Robert A. "Bob" Innes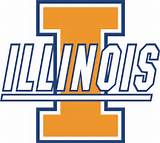 Visitation Dates and Times

Thursday, May 11, 2017 4:00-8:00 p.m.
Moss Funeral Home, Breese
Friday, May 12, 2017 8:30-9:30 a.m.
St. Damian Catholic Church, Damiansville
Service Date

Friday, May 12, 2017

Service Time

10:00 a.m.

Service Location

St. Damian Catholic Church, Damiansville
Full Obituary

Robert A. "Bob" Innes, age 47 of Damiansville, born January 17, 1970 in Belleville, a son of Jerry and Mary, nee Heimann, Innes of Damiansville, died Monday, May 8, 2017 at St. Elizabeth's Hospital in Belleville.

In addition to his parents, he is also survived by his wife Nancy, nee Kollmann, Innes of Damiansville, whom he married May 22, 1999 at St. Damian Catholic Church in Damiansville; his children, Meredith and Reid Innes; siblings, Bill Innes of Damiansville and Cindy (Joe) Voss of Belleville; his mother-in-law, Teresa, nee Thole, Kollmann of Trenton; brothers-in-law and sisters-in-law, Mike (Suzi) Kollmann of Highland, Mark (Katie) Kollmann of Trenton, Linda "Whitey" (Ken "Bender") Wobbe of Damiansville, Chuck Kollmann of Trenton, and Jeff (Lori) Kollmann of Trenton; nephews and nieces, Braden, Dylan, and Drew Voss, Ben and Willa Kollmann, Brandon and Lucas Wobbe, and Justin, Mitchell, Bailey, and Jenna Kollmann; and numerous aunts, uncles, cousins, and friends.

He was preceded in death by his grandparents, Frank and Minnie, nee Fuehne, Heimann, and George and Marion, nee Heussner, Innes; his father-in-law, Norman Kollmann; and cousins, Kim Heimann and Patty Bray-Heimann.

Bob was a 1988 graduate of Mater Dei High School in Breese and a 1992 graduate of the University of Illinois in Champaign with a degree in Metallurgical Engineering. He began his career working in Chicago from 1993-1997 and finished his career in St. Louis.

He was a member of St. Damian Catholic Church where he served as a lector, was the past president, vice-president, treasurer, and secretary for the Damiansville Chamber of Commerce, and was currently serving on the school board at Mater Dei High School. Bob was a diehard University of Illinois sports fan, and he loved the outdoors, where he would ride his ATV, attend softball tournaments, but most of all enjoyed spending time with his wife Nancy and coaching and watching his daughter and son play in sporting events

Funeral Mass of Christian Burial will be Friday, May 12, 2017 at 10:00 a.m. at St. Damian Catholic Church in Damiansville with Fr. Anthony Onyango, Fr. Chuck Tuttle, Deacon Glenn Netemeyer, and Deacon Charles Litteken presiding. Interment will follow in St. Damian Cemetery, Damiansville.

Visitation will be Thursday, May 11, 2017 from 4:00-8:00 p.m. at Moss Funeral Home in Breese and again on Friday, May 12, 2017 from 8:30-9:30 a.m. at St. Damian Catholic Church in Damiansville.

In lieu of flowers and gifts, memorials may be made to his children's education fund and checks may be made to Nancy Innes and will be received at Moss Funeral Home, 535 N. 5th, Breese, IL 62230 and at the church.