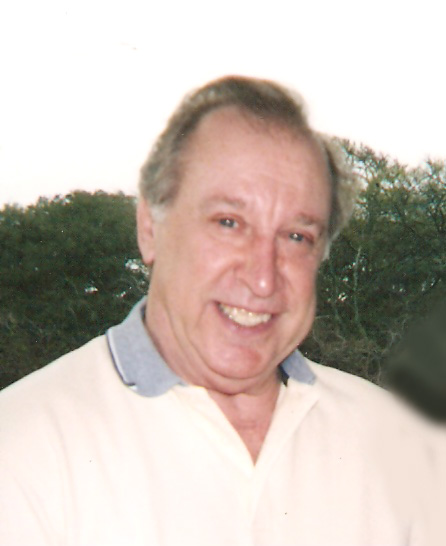 Robert L. "Bob" Knue
Visitation Dates and Times

Sunday, May 18, 2014 2:00-6:00 PM
Monday, May 19, 2014 10:00-11:00 AM

Visitation Location

Moss Funeral Home, Breese
Service Date

Monday, May 19, 2014

Service Time

11:00 AM

Service Location

Moss Funeral Home, Breese
Full Obituary

Robert L. "Bob" Knue, 77, of Carlyle, died Thursday, May 15, 2014 at his residence.

Mr. Knue was born August 23, 1936 in Breese to John and Mary (Doyle) Knue; they preceded him in death.

In addition to his parents, he was also preceded in death by a sister, Joan Sommers; and brothers-in-law and sister-in-law, Gilbert Miller, Julio Perez, Leonard Gross, Betty and Elmer Thompson.

He married Loretta Delldonna, and they later divorced. He then married Shirley Gross-Giesing on February 28, 1970 in Carlyle; she survives in Carlyle.

Also surviving are his children, Gene (Theresa) Giesing o St. Louis, MO, Gary Giesing of Carlyle, Todd Giesing of Beckemeyer, Keith Knue of Jacksonville, FL, Kelli Graves of Fernandina Beach, FL, and Rob (Sarah Wuebbels) Knue of Beckemeyer; 12 grandchildren and 17 great-grandchildren; brothers, Wally (friend Joyce Donaldson) Knue of Breese and Maurice "Pep" (Jean) Knue of Webster Groves, MO; sisters,
Rosemarie Knue and Jackie Knue, both of Breese; brothers-in-law and sisters-in-law, Urban Sommers of Carlyle, Louise Miller of Carlyle, Delma (Louis) Perez of Beckemeyer, Donna Perez of Beckemeyer, and Helen (Jim) Mahlandt of Carlyle; and numerous nieces and nephews.

Bob was a proud veteran of the United States Marine Corps and later worked for 11 years at Sea Board Coastline Railroad while living in Florida, and worked the last 44 years (as co-owner/operator) at Wally's Drive In in Breese.

Funeral Service will be Monday, May 19, 2014 at 11:00 am at the Moss Funeral Home in Breese with Fr. George Mauck and Rev. Robert Souders officiating. Interment with full military honors will follow in Beckemeyer City Cemetery, Beckemeyer, IL.

Visitation will be Sunday, May 18, 2014 from 2:00-6:00 pm and again on Monday, May 19, 2014 from 10:00-11:00 am at the Moss Funeral Home in Breese.

Memorials can be made to the donor's choice and will be received at the funeral home.