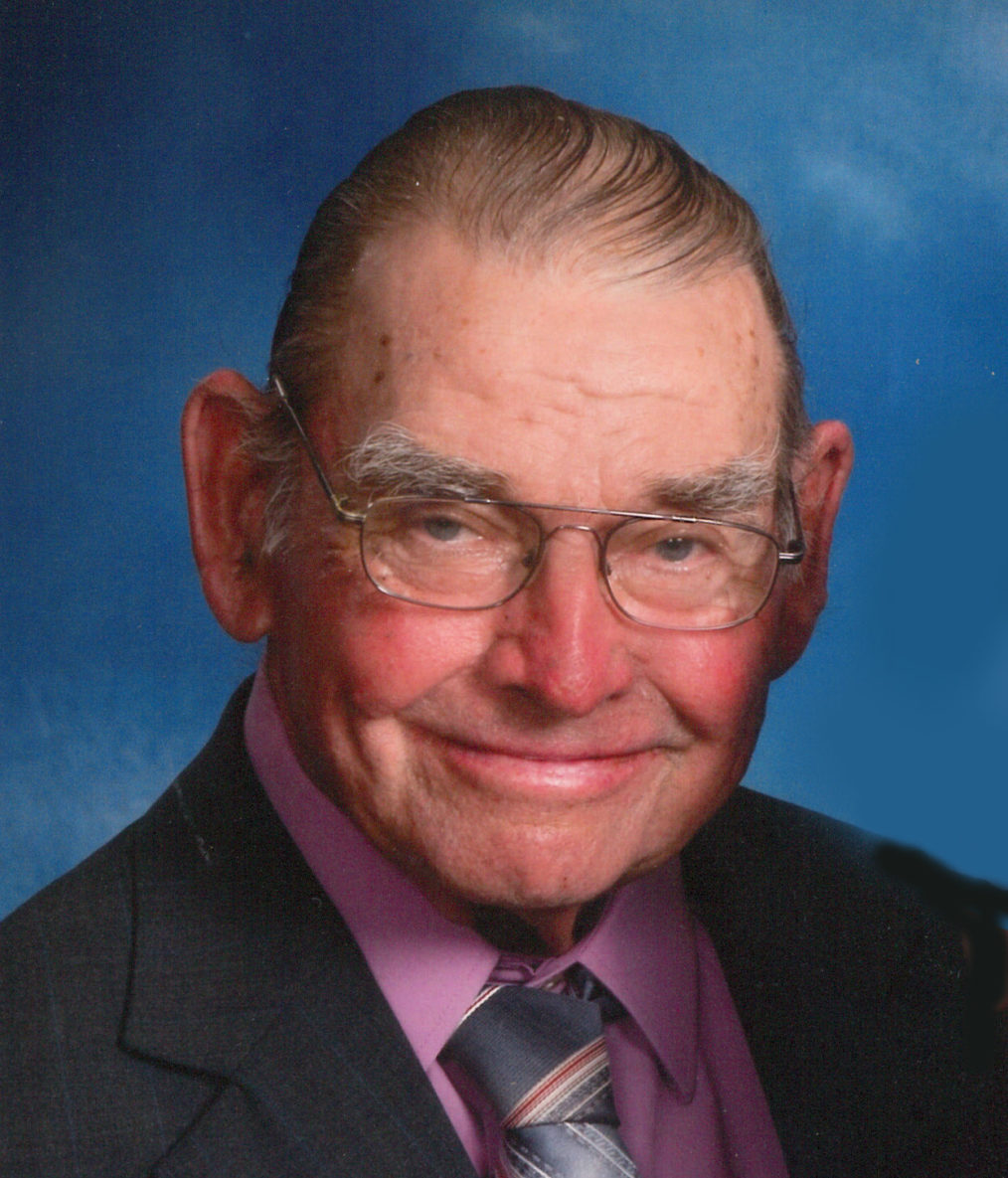 Robert L. "Bob" Koerkenmeier
Visitation Dates and Times

Friday, November 24, 2017 4:00-8:00 p.m.
Saturday, November 25, 2017 8:00-9:30 a.m.

Visitation Location

Moss Funeral Home, Breese
Service Date

Saturday, November 25, 2017

Service Time

10:00 a.m.

Service Location

St. Rose Catholic Church, St. Rose
Full Obituary

Robert L. "Bob" Koerkenmeier, age 84, of St. Rose, died Tuesday, November 21, 2017 at St. Elizabeth's Hospital in O'Fallon.

Mr. Koerkenmeier was born October 22, 1933 in St. Rose, IL, a son of the late John and Mary (nee Deiters) Koerkenmeier.

Bob was raised on a dairy farm outside St. Rose. He attended St. Rose Grade School and was a retired dairy farmer. He was a lifelong member of St. Rose Catholic Church and Men's Sodality. Bob was also a member of the St. Rose Development Club, Clinton County Farm Bureau, and a former member of the St. Rose Fire Department. He was an avid gardener and enjoyed the monthly card club with friends for over 50 years.

He is survived by his wife, Ruth (nee Heimann) Koerkenmeier of St. Rose whom he married June 27, 1957 at St. Damian Catholic Church in Damiansville; children, Rich Koerkenmeier of St. Rose and special friend Maureen Creath, Ronald Koerkenmeier and wife Robin of Damiansville, Roger Koerkenmeier and wife Julie of Breese, Daniel Koerkenmeier and wife Cheryl of St. Rose, and Ann Puhl and husband Dennis of Highland; grandchildren, Gerald (Amy) Koerkenmeier, Jennifer (Eric) Jones, Richard (Kathryn) Koerkenmeier, Tyler (Heather) Koerkenmeier, Lacey Bevill, Tara (Jared) Horstmann, Brooke (Luke) Winkeler, Brittney (Ryan) Meyer, Kayla Eggemann (friend Bill), Christopher Koerkenmeier, Joshua Koerkenmeier, Trevor Koerkenmeier (friend Sierra Billhartz), Brent Koerkenmeier (friend Vivian Albers), Jason Koerkenmeier (friend Tori Arentsen), Alyssa Koerkenmeier, Kent (Bridgette) Peek, Anna (Randy) Hall, and Jamie (Kobi) Blevins; twenty-nine great-grandchildren; brother, Jerome Koerkenmeier of Damiansville; and brothers-in-law and sisters-in-law, Bernard Heimann & wife Marilyn of Damiansville, Bob Heimann & wife Judy of Albers, and Lou Heimann of Aviston.

In addition to his parents, he was preceded in death by his son, Robert G. Koerkenmeier; a brother, Richard Koerkenmeier in infancy; and sisters-in-law and brothers-in-law, Rita Koerkenmeier, Loretta Middendorff & husband Herbert, Edward Heimann & wife Genevieve, and Marcel Heimann.

Funeral Mass of Christian Burial will be Saturday, November 25, 2017 at 10:00 a.m. at St. Rose Catholic Church in St. Rose with Reverend Ed Schaefer presiding. Interment will follow in the St. Rose Cemetery.

Visitation will be Friday, November 24, 2017 from 4:00-8:00 p.m. and again on Saturday, November 25, 2017 from 8:00-9:30 a.m. at Moss Funeral Home in Breese.

In lieu of flowers and gifts, memorials may be made in the form of masses, or to St. Rose Catholic Church, Mater Dei High School, or St. Rose Development Club and will be received at the funeral home.