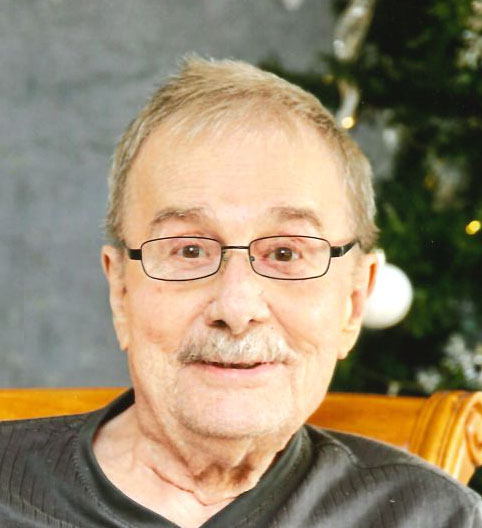 Robert W. "Bob" Kruse
Visitation Dates and Times

Tuesday, June 11, 2019 4:00-7:30 p.m.

Visitation Location

Moss Funeral Home, Breese
Service Date

Tuesday, June 11, 2019

Service Time

7:30 p.m.

Service Location

Moss Funeral Home, Breese
Full Obituary

Robert W. "Bob" Kruse, age 89, of Beckemeyer, died Thursday, June 6, 2019 at Breese Nursing Home.

He was born March 26, 1930 in Breese, a son of the late Robert J. and Alvina, nee Gerling, Kruse.

In addition to his parents, he was preceded in death by his wife Earline, nee Foster, Kruse whom he married November 13, 1952 in Piggott, AR and she died December 15, 2014; brothers, Jerry Kruse and Glen Kruse; father-in-law and mother-in-law, Gilbert and Mildred Foster; and brothers-in-law, Arthur Garcia, Virgil Niemeyer, Wilbert Foster and wife Mary, Gilbert Foster and wife Mary Jean, Maxine Hostmeyer-Storment and husbands Alfred Hostmeyer and Lawrence Storment, and Charles Foster.

Surviving are his children, Barbara (Larry) McDonough of Colorado Springs, CO, Peggy (Rollie) Eubanks of Carlyle, Ralph (Sheila) Wheelan of Palm Bay, FL, Pat (Larry) Goodwin of Highland, Brenda (Steve) Kleiboeker of Aviston, Pam Kuhn of Breese, and Robin Kruse of Beckemeyer; 13 grandchildren and numerous great-grandchildren; siblings, Alberta Garcia of Beckemeyer, Tom (Jeanette) Kruse of Beckemeyer, Paul Kruse of St. Charles, MO; and sisters-in-law, Jean Kruse of Beckemeyer and Carol Niemeyer of Tulsa, OK.

Bob formerly worked at Trenton Auto Parts and Mid-County Auto Parts in Breese. He enjoyed woodworking, playing golf, and especially his dog Peppermint.

Funeral Services will be Tuesday, June 11, 2019 at 7:30 p.m. at Moss Funeral Home in Breese with Deacon Linus Klostermann officiating.

Visitation will be Tuesday, June 11, 2019 from 4:00-7:30 p.m. at Moss Funeral Home in Breese.

Memorials may be made to Clinton County Humane Society and will be received at the funeral home.