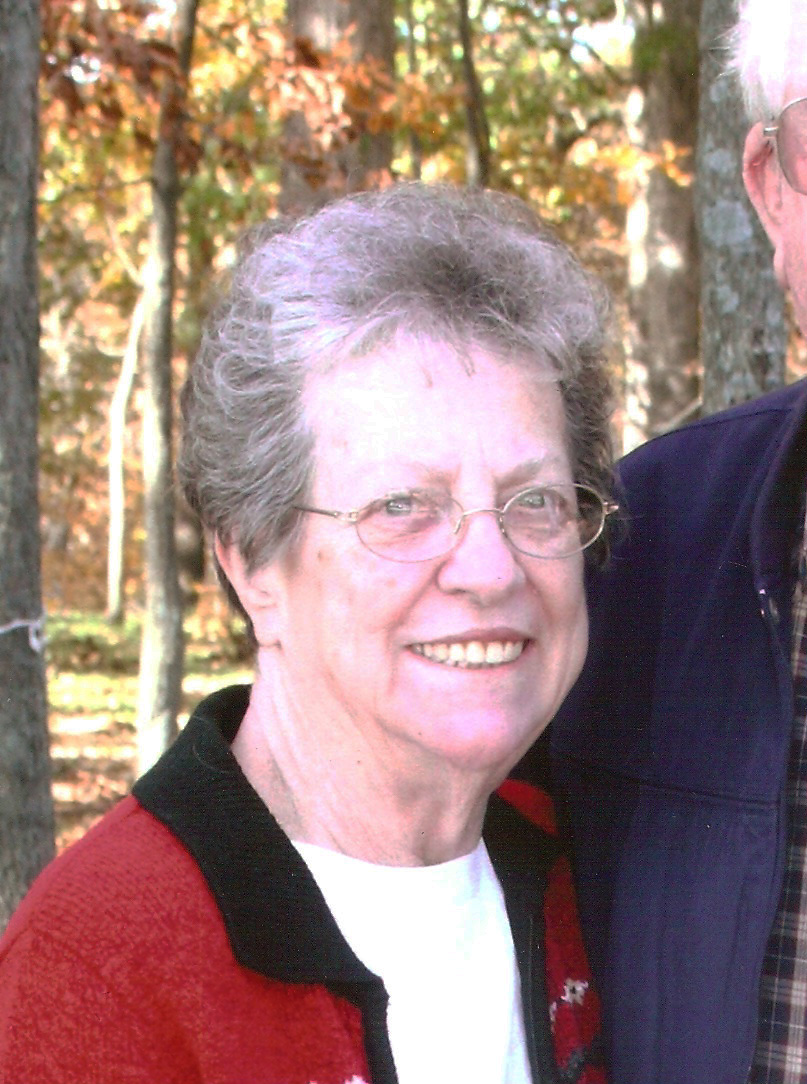 Rosalia A. "Rosie" Kohrmann
Visitation Dates and Times

Tuesday November 20, 4:00 to 8:00 pm
---American Legion Aux. Service at 7:00 pm---
Wednesday November 21, from 8:00 to 9:45 am

Visitation Location

Moss Funeral home, Germantown
Service Date

Wednesday November 21, 2012

Service Time

10:00 am

Service Location

St. Boniface Catholic Church, Germantown
Full Obituary

Rosalia A. "Rosie" Kohrmann 82 of Germantown died Sunday November 18, 2012 at St. Joseph Hospital in Breese.

She was born January 30, 1930 in Germantown to John and Mary (Wobbe) Albers, they preceded her in death.

Also preceded in death by brothers Gregory "Doo" Albers, Virgil "Virie" Albers, Aloysius "Ollie" Albers, father-in-law and mother-in-law Edward and Emma (Hollenkamp) Kohrmann, brothers-in-law and sisters-in-law Bernice Albers, Helen Albers, Louie and Betty Kohrmann, Edward and Elsie Kohrmann, Victor Kohrmann, Elmer Kohrmann, Richard and Dolores Kohrmann.

She married Joseph "Fireball" Kohrmann February 15, 1950 at St. Boniface Church, Germantown and he survives in Germantown.

Surviving are her children Gary (Irma) Kohrmann of Germantown, Craig Kohrmann of Germantown, Carla Huelsmann of Trenton, Patrick Kohrmann of Germantown.

3 grandchildren Jason (Tina) Kohrmann, Christopher (fiancee Tricia Winter) Kohrmann, Kelsey Huelsmann.

3 great grandchildren Adison, Elijah and Sydney Kohrmann.

A Brother Ed (Jenny) Albers of Beckemeyer

A sister Marie (Bill) Winter of Germantown

Brothers-in-law and sisters-in-law Virgil (Margie) Kohrmann of Carlyle, Marcella (Clarence) Kohnen of Germantown, Robert (Blanche) Kohrmann of Bartelso, Ralph (Janice) Kohrmann of Bartelso, Bernita Kohrmann of Germantown.

Rosie retried from Germantown Egg Company, and previously worked at Rockwell Industries in Centralia.

Member of St. Boniface Catholic Church and Ladies Sodality in Germantown, American Legion Post 325 Auxiliary in Germantown, Catholic Family Holy Society.

Funeral Mass of Christian burial will be Wednesday November 21, 2012 at 10:00 am at St. Boniface Catholic Church in Germantown with Fr. James Buerster and Deacon Rich Bagby officiating. Interment St. Boniface Cemetery.

Visitation will be Tuesday November 20 from 4 to 8 pm and Wednesday November 21 from 8 to 9:45 am at the Moss Funeral Home in Germantown.

American Legion Auxiliary members will hold services Tuesday at 7:00 pm at the funeral home.

Memorials can be made to American Diabetes Association or the donor's choice and will be received at the funeral home.