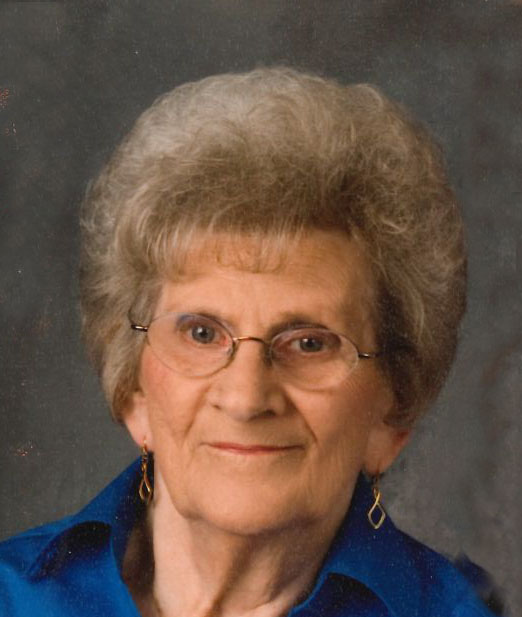 Rose A. Sudholt
Visitation Dates and Times

Sunday, July 14, 2019  4:00-8:00 p.m.

Monday, July 15, 2019  8:00-9:30 a.m.

Visitation Location

Moss Funeral Home, Breese
Service Date

Monday, July 15, 2019

Service Time

10:00 a.m.

Service Location

St. Augustine Catholic Church, Breese
Full Obituary

Rose A. Sudholt, age 87, of Breese, died Tuesday, July 9, 2019 at Aviston Countryside Manor.

She was born April 12, 1932 in Breese, a daughter of the late Edward and Philomena "Minnie", nee Huelsmann, Kniepmann.

In addition to her parents, she was preceded in death by her husband Marvin "Bud" Sudholt whom she married February 9, 1954 at St. Mary's Catholic Church in Trenton and he died November 28, 2015; sons-in-law, Alan Focht and Dallen Wright; siblings, Mary Hammer and her husband Al, Edward Kniepmann and his wife Bea, and Joseph Kniepmann and his wife Theresa; father-in-law and mother-in-law, Leo and Agatha, nee Buehne, Sudholt; and brothers-in-law and sisters-in-law, Owen Brendel, Orville Litteken, Clinton "Mick" Bellm. Francis Lechner, Edgar Liening, Louis Huels, Marie and Leonard "Stix" Benhoff, Lucille "Dolly" and Robert Raish, Roland and Florence Sudholt, Maxine Hempen, Duane "Chub" Sudholt, and Joe Sudholt.

Surviving are her children, Connie Focht of Trenton, Debbie (friend Dave Burton) Wright of Highland, Bonnie Carrillon of Highland, Bruce (Amy) Sudholt of Valley Springs, CA, and Tammy (Eli) Betancourt of Danville; grandchildren, Tonya Runyon, Stacy (Tony) Halbrook, Janelle (Michael) Kloos, Colin (friend Catherine Byers) Hecht, Kyle (Jessie) Sudholt, Connor Sudholt, Landon Sudholt, Levi Sudholt, Jenna Clark, and Haley Clark; step-grandchildren, John, Nathan, and Geneva Betancourt; great-grandchildren, Kandas, Destiny, Lauren, Luke, and Devyn; siblings, Marcella "Sal" Brendel of Troy, Ann Litteken of Breese, Martha Bellm of Highland, Bernadette Lechner of Trenton, Rita Liening of Breese, and Jane (Stan) Niebur of Florida; and sisters-in-law and brother-in-law, Pat Kniepmann of Lebanon, Betty Huels of Carlyle, Don Hempen of Mokena, Dolores Sudholt of Evansville, IN, and Rita Sudholt of Belleville.

Rose retired from Breese Nursing Home where she worked as a CNA. She was a member of St. Augustine Catholic Church and Altar Sodality in Breese and she enjoyed stitching, needlepoint embroidering, driving around the area and going out to the farm with her husband Bud, but most of all spending time with her family especially her grandchildren and great-grandchildren.

Funeral Mass of Christian Burial will Monday, July 15, 2019 at 10:00 a.m. at St. Augustine Catholic Church in Breese with Fr. Chuck Tuttle presiding. Interment will follow in St. Dominic/St. Augustine Cemetery in Breese.

Visitation will be Sunday, July 14, 2019 from 4:00-8:00 p.m. and again on Monday, July 15, 2019 from 8:00-9:30 a.m. at Moss Funeral Home in Breese.

Memorials may be made to Heartland Hospice or the Trenton Village Activity Fund and will be received at the funeral home.