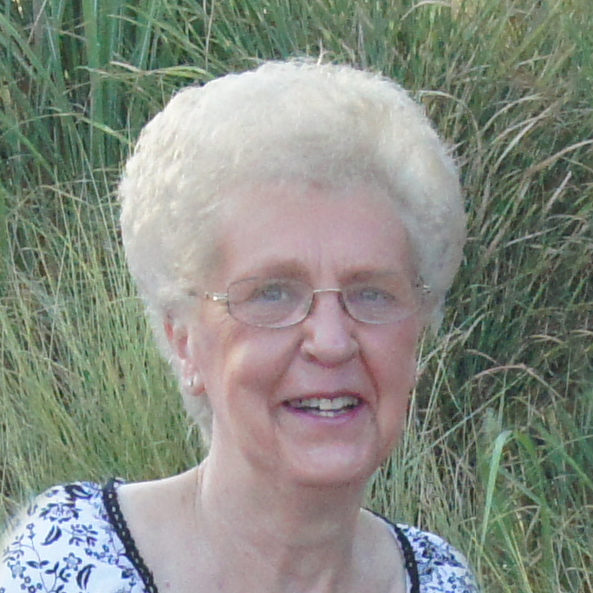 Rose Marie C. "Rosie" Hemann
Service Date
Full Obituary

Rose Marie C. "Rosie" Hemann, nee Deiters, age 86, of Germantown, passed away Tuesday, February 28, 2023 at HSHS St. Elizabeth's Hospital in O'Fallon.

She was born August 30, 1936 in Fayetteville, a daughter of the late William and Rosa, nee Hilmes, Deiters.  After her parents died at her age of 9, she was raised by her late grandparents, Ben and Mary T., nee Fuhler, Hilmes, on a farm in Beckemeyer.

In addition to her parents and grandparents, she was preceded in death by her husband, Robert B. "Bob" Hemann whom she married October 4, 1955 at St. Anthony Catholic Church in Beckemeyer and who died September 12, 1991; brother, William Deiters; sister, Virginia (Lawrence) Kalmer; father-in-law and mother-in-law, Joseph F. and Rose, nee Albers, Hemann; and brother-in-law and sister-in-law, Joseph B. (Wilma) Hemann.

Rosie is survived by her son, Jim (Melisa) Hemann of St. Rose; granddaughters, Mary (Greg) Matheny of Rochester and Maria Hemann of St. Rose; brother, Joe (Rita) Deiters of Beckemeyer; sister-in-law and brother-in-law, Anita (John) Lakenburges; and numerous nieces and nephews.

Rosie was a member of St. Boniface Catholic Church and Altar Sodality in Germantown.  She formerly worked at Becker's Egg Company in Germantown, Walmart in Carlyle, and Quip Industries in Carlyle.  She enjoyed crocheting, quilting, watching St. Louis Cardinals Baseball, playing bingo, and spending time with her friends and family.

A private funeral service will be held at Moss Funeral Home in Germantown.

In lieu of flowers, plants, and other gifts, memorials may be made to St. Boniface Catholic Church or Clinton County Relay for Life and will be received at the visitation or by mail, Moss Funeral Home, PO Box 117 Germantown, IL 62245, who is serving the family.