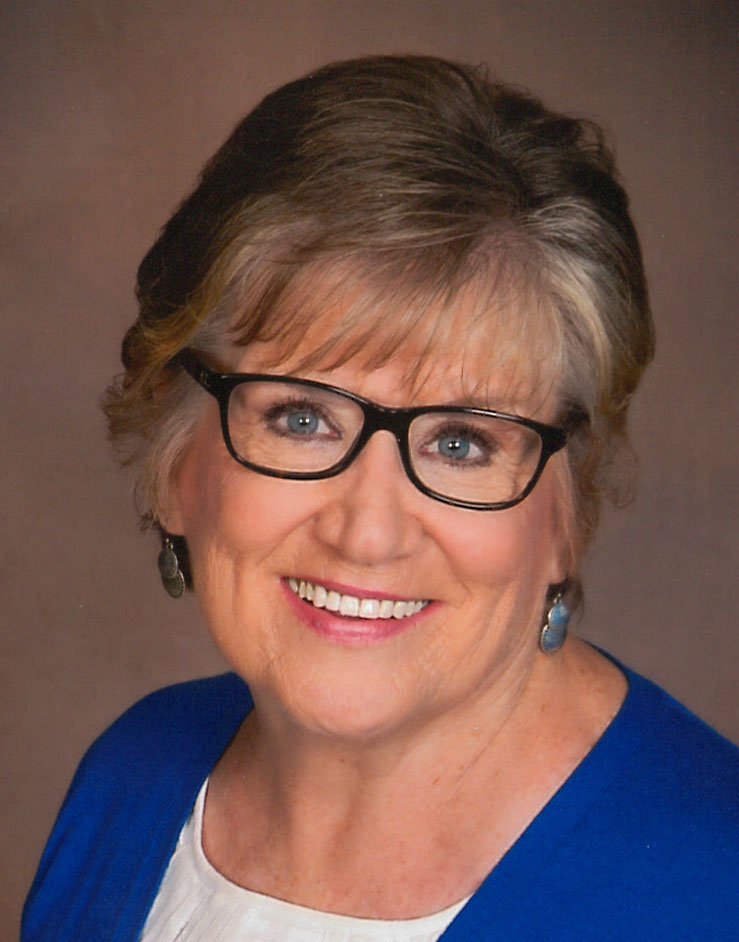 Roselyn L. Hustedde
Visitation Dates and Times

Tuesday, May 31, 4:00 to 8:00 P.M.
Wednesday, June 1, 9:00 to 10:45 A.M.

Visitation Location

Moss Funeral Home, Breese
Service Date

Wednesday, June 1, 2016

Service Time

11:00 A.M.

Service Location

St. Dominic Catholic Church, Breese
Full Obituary

Roselyn L. Hustedde, 74, of Breese, IL, died Thursday, May 26, 2016 at Memorial Hospital, East in Shiloh, IL.

Mrs. Hustedde, known as "Rosie" by her loved ones, was born on January 17, 1942 in Breese, IL, to Clarence and Leona (Diekmann) Jung and grew up in St. Rose, IL. Following her marriage to Richard Hustedde on April 27, 1963, she and her husband lived in Breese. Rosie was known for being a devoted wife, a dedicated mother to her daughter and son-in-law, Nicole (Scott) Hustedde Gray, and an adoring fan of her precious grandchildren, Aidan Gray and Conor Gray.

Since November of 1995, Rosie has served as the secretary to the associate dean at McKendree University in Lebanon, IL. As secretary, she was responsible for supporting the day to day operations of the associate dean's office and was known, not only for her attention to detail, but also for the joy and kindness she extended to every person with whom she interacted.

Rosie was also known for leading a full and rich life. She enjoyed spending her past time by stitching and working in her garden, loved to relax by listening to jazz music on her back patio, and was celebrated as being an extraordinary cook and pie baker. Other passions included reading, taking rides around town in her convertible with Rich, and traveling to Tennessee to watch her grandsons play baseball.

She was preceded in death by her parents, Clarence and Leona Jung; brother Clarence Jung, Jr.; sister Marilyn Jung; father-in-law and mother-in-law, Edwin and Cecilia (Sherman) Hustedded; and brothers-in-law Bob Beswick, Rev. Edwin Hustedde, Jerome Hustedde, and Cyril Beckman.

Surviving are her husband of 53 years, Richard Hustedde; daughter Nicole (Scott) Gray of Franklin, TN; and two grandsons Aidan (12) and Conor (7). She is survived by her sisters Christine (Tom) Thomas of Gilbert, AZ; Helen Beswick of St. Charles, IL; and Carolyn (Sam) Bravata of Wyoming, WI. Rosie is also survived by sisters-in-law Marg Beckmann of Breese, Mary Therese (Tom) Molitor of O'Fallon, and Clare Hustedde of Natick, MA, as well as many nieces and nephews.

Funeral Mass of Christian burial will be Wednesday, June 1, 2016 at 11:00am at St. Dominic Catholic Church, in Breese, IL with Fr. William Hitpas (cousin) and Deacon Linus Klostermann presiding. Interment will be at St. Dominic-St. Augustine Cemetery in Breese, IL.

Visitation will be Tuesday, May 31, 2016 from 4:00-8:00 p.m. and again on Wednesday, June 1, 2016 from 9:00-10:45 a.m. at the Moss Funeral Home in Breese.

Memorials can be made to St. Jude Children's Hospital, St. Dominic Church, or "Forward: The Campaign for McKendree University" Science Center Renovation & Addition and Library http://www.mckendree.edu/forward/campaign-priorities.php#capital.