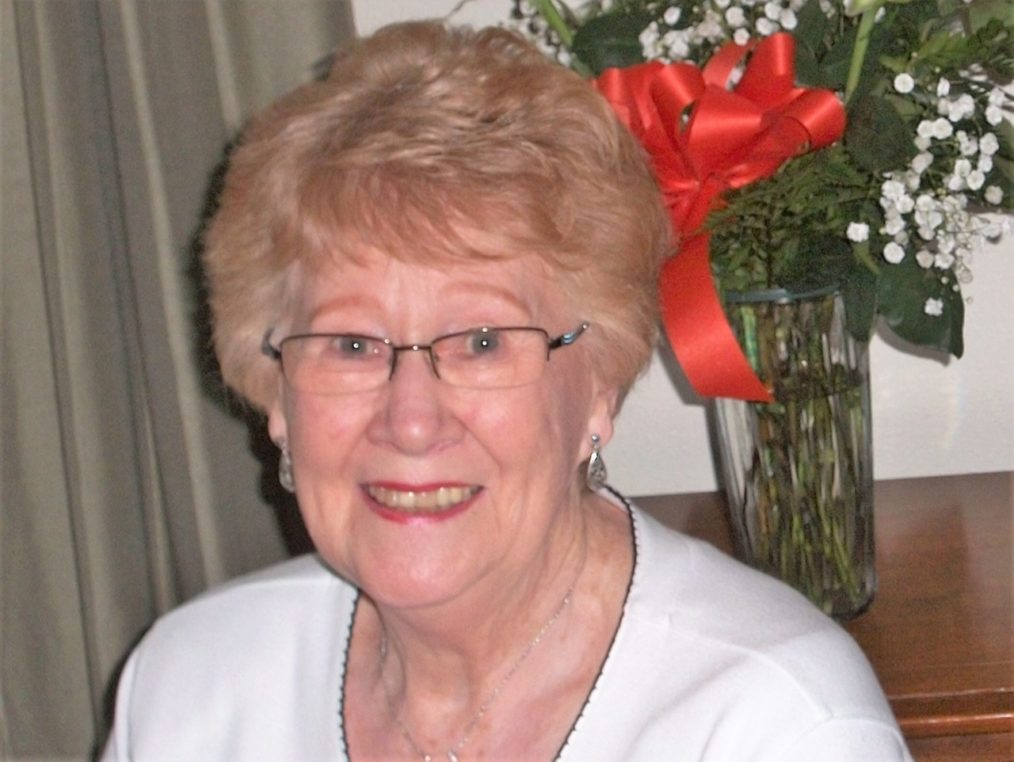 Rosemarie V. "Rosie" Knue
Visitation Dates and Times

Wednesday, July 19, 2017 from 9:00 a.m. until 11:00 a.m.

Visitation Location

St. Augustine Catholic Church, Breese
Service Date

Wednesday, July 19, 2017

Service Time

11:00 a.m.

Service Location

St. Augustine Catholic Church, Breese
Full Obituary

Rosemarie "Rosie" V. Knue of Breese, age 85, died Saturday, July 15, 2017 at St. Joseph Hospital in Breese.

Rosie was born September 1, 1931 in Breese to the late John and Mary, nee Doyle, Knue.

In addition to her parents, Rosie was preceded in death by her sister Joan Sommers, brother Bob Knue, sister-in-law Jean Knue, and nephew Mark Knue.

Surviving are her brothers Wally (special friend Joyce Donaldson) Knue of Breese and Maurice "Pep" Knue of Webster Groves, MO; sister Jackie Knue of Breese; brother-in-law Urb Sommers of Carlyle; sister-in-law Shirley Knue of Beckemeyer; special niece Christy (Hank) Adams of Allen, TX; and many wonderful nieces, nephews, great-nieces, and great-nephews.

Rosie worked at FS AgriPride in Breese for thirty years. She enjoyed counted cross stitching, playing cards, solving word puzzles, traveling, and dining out with a good margarita.

Funeral Mass of Christian Burial will be Wednesday, July 19, 2017 at 11:00 a.m. at St. Augustine Catholic Church in Breese with Fr. Chuck Tuttle presiding. Interment will follow at St. Dominic-St. Augustine Cemetery in Breese.

Visitation will be Wednesday, July 19, 2017 from 9:00 a.m. until time of service at St. Augustine Catholic Church in Breese.

Memorials may be made to St. Augustine Catholic Church or American Cancer Society and will be received at the church or through Moss Funeral Home in Breese, who is serving the family.