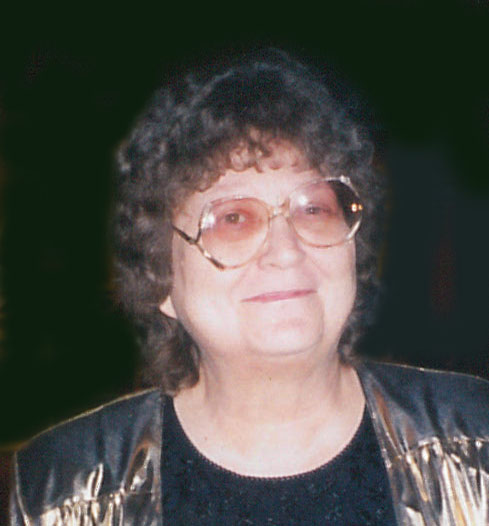 Ruth Ann Dole
Visitation Dates and Times

Friday, August 10, 2018  4:00-8:00 p.m.

Moss Funeral Home, Breese

Saturday, August 11, 2018  9:00-10:00 a.m.

St. Mary's Catholic Church, Trenton
Service Date

Saturday, August 11, 2018

Service Time

10:00 a.m.

Service Location

St. Mary's Catholic Church, Trenton
Full Obituary

Ruth Ann Dole, age 75, of Trenton, died Wednesday, August 1, 2018 at HSHS St. Joseph's Hospital in Breese.

She was born August 11, 1942 in St. Rose, a daughter of the late Harold C. and Anita, nee Poettker, Jung.

In addition to her parents, she was preceded in death by a toddler sister, Caroline Jung and a brother, Robert Jung.

Surviving are her sons, Darren Dole of Bartelso and Dana (Lisa) Dole of Chicago; grandchildren, Ashley Groff, Dustin Dole, Megan (Barry) Koppen, Emily Dole, Olivia Dole, and Nicholas Dole; and great-grandchildren, Desire, Jayda, Gabrielle, Everleigh, and Joshua.

Ruth graduated from Mater Dei Catholic High School and received her B.S. in Accounting. She formerly worked at Stifel Nicolaus, owned and operated Main Street USA Tavern in Trenton, Easy Street Tavern in New Baden, and Ruth's Rentals. Ruth enjoyed reading, traveling, and was a successful business woman.

She was a member of St. Mary's Catholic Church in Trenton and the Clinton County Tavern Association.

Funeral Mass of Christian Burial will be Saturday, August 11, 2018 at 10:00 a.m. at St. Mary's Catholic Church in Trenton with Fr. Joseph Rascher presiding. Interment will follow in St. Mary Cemetery, Trenton.

Visitation will be Friday, August 10, 2018 from 4:00-8:00 p.m. at Moss Funeral Home in Breese and again on Saturday, August 11, 2018 from 9:00-10:00 a.m. at St. Mary's Catholic Church in Trenton.

Memorials may be made to the American Cancer Society and will be received at the funeral home or the church.