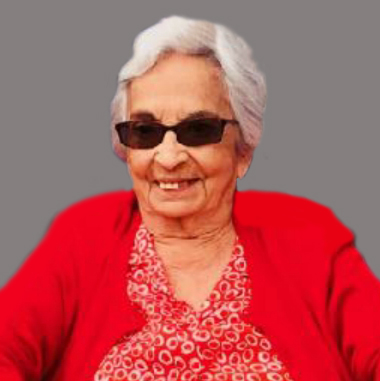 Ruth D. Márquez
Full Obituary

Ruth D. Márquez, age 90, joined her heavenly family on March 2, 2021 at her daughter's residence in Highland surrounded by loved ones.

She was born in Trujillo Alto, Puerto Rico and lived most of her life there. She married Luis F. Diaz, also of Trujillo Alto, on July 3, 1954 after his completion of duty in the U.S. Army during the Korean War. Luis was member of the 65th Infantry Division known as the Borinqueneers and Ruth was very proud of him for that. Together they raised two daughters, Jacqueline "Kiki" Seger (Joe) of Highland and Suzette D. Bouknight (Scott) of Phoenix, AZ. She is also survived by grandchildren Annalise (Tony) Elliott of Highland, Dr. Alex Seger of Omaha, NE, Adam Seger of Highland, and Jennifer (Oscar) Vargas of Phoenix, AZ; and great grandchildren Ava Grace Elliott, Jacob Elliott, Mateo Vargas, and Emme Vargas.

Ruth worked as a secretary for the Archdiocese of San Juan, Puerto Rico and later as administrative assistant in accounting for Colegio San Antonio, Río Piedras. In her earlier years, she enjoyed traveling, shopping, crafting, baking/decorating cakes for friend's special events, and making her famous and delicious macabeos for family & friends to enjoy.

She was a strong believer in education, dedicated work ethic, disciplined focus, and unwavering determination. She was a petite woman with the spirit of a warrior and survivor. Traits which she passed on to her children and grandchildren and show in their personal achievements.

Ruth came to live with her daughter in Highland soon after surviving Hurricane María in Puerto Rico on her own with minimal food, water, no functioning utilities, and having suffered injuries.

She joined the Seger tribe and spoiled grand/great grandchildren, learned English from TV classes, grew to like RV camping, and watched her "novelas" daily. She loved and was loved every day!

For the end of earthly life, Ruth wished to be cremated and placed to rest with husband Luis at the Military National Cemetery in Puerto Rico. Memorial and interment to be in Puerto Rico at a later date.

In lieu of flowers or plants, memorials may be made to Mater Dei Catholic High School Foundation or St. Joseph's Hospital Adoration Chapel and will be received at Moss Funeral Home (535 N. 5th St. Breese, IL 62230), who is serving the family.