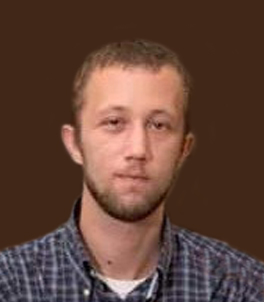 Ryan S. Haller
Visitation Dates and Times

Thursday, March 2, 2023 from 5:00 – 7:00 p.m.

Friday, March 3, 2023 from 9:00 – 10:00 a.m.

Visitation Location

St. John United Church of Christ ~ Trenton
Service Date

Service Time

Service Location

St. John United Church of Christ ~ Trenton
Full Obituary

Ryan S. Haller, age 34, of Trenton, passed away Monday, February 27, 2023.

He was born November 17, 1988 in St. Louis, MO, a son of Cathy S., nee Fritz, Haller and the late Philip T. "Ted" Haller, III.

In addition to his mother, Ryan is survived by his daughters, Emma Haller and Abigayle "Abi" Haller both of Breese and their mother, Kayla Berkemann of Breese; son, Lucas Haller and step-daughter, Jayden Barker both of Trenton and their mother, Amber Barker of Trenton; grandfather, Richard Fritz of Trenton; and aunts, uncles, and cousins.

Ryan was preceded in death by his father; grandmother, Joyce, nee Stein, Fritz; and grandparents, Philip and Fay, nee Imboden, Haller, Jr.

Ryan was a member of St. John United Church of Christ in Trenton and was employed at Menasha Packaging in Edwardsville.  He enjoyed reading, writing, fishing, playing video games, and having Nerf gun fights with his son.

Memorial Service will be Friday, March 3, 2023 at 10:00 a.m. at St. John United Church of Christ in Trenton with Rev. Christy Eckert officiating.

Visitation will be Thursday, March 2, 2023 from 5:00 – 7:00 p.m. and again Friday, March 3, 2023 from 9:00 – 10:00 a.m. at St. John United Church of Christ in Trenton.

In lieu of flowers, plants, and other gifts, memorials may be made to an education fund for Ryan's children (checks payable to Cathy Haller) and will be received at the visitation or by mail, Moss Funeral Home, 105 S. Main St. Trenton, IL 62293, who is serving the family.