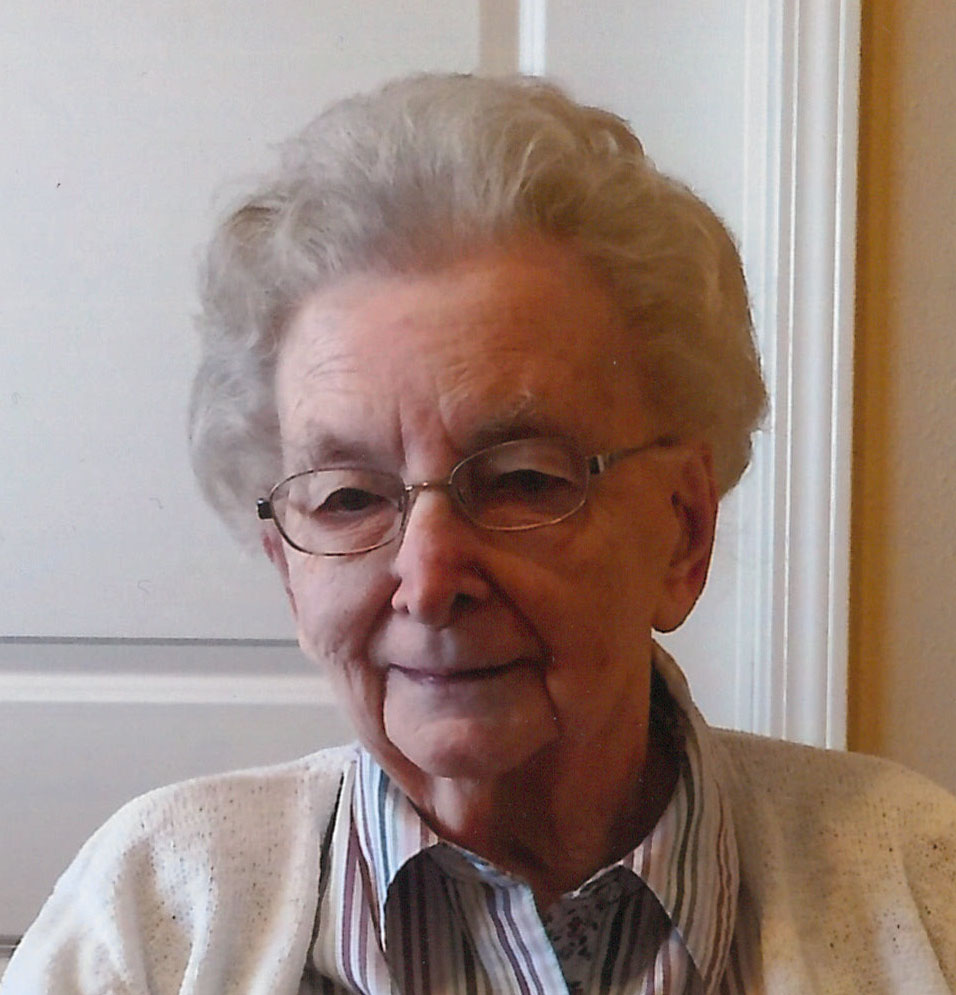 Sally Fuhler
Visitation Dates and Times

Monday, February 6, 2017 4:00-8:00 p.m.
Tuesday, February 7, 2017 8:00-9:30 a.m.

Visitation Location

Moss Funeral Home, Trenton
Service Date

Tuesday, February 7, 2017

Service Time

10:00 a.m.

Service Location

St. Mary's Catholic Church, Trenton
Full Obituary

Sally Fuhler, nee Thole, age 88 of Trenton, born February 8, 1928 in Breese, a daughter of the late Aloys and Christine, nee Jansen, Thole, died Saturday, February 4, 2017 at Legacy Place in Breese.

In addition to her parents, she was also preceded in death by a grandson, Eric Wehrle; a sister, Priscilla Voss; and brothers-in-law and a sister-in-law, Joseph F. Voss, Louis Foppe, John and Bertha Fuhler, Teddy Fuhler, Bernard Fuhler, and John Rakers.

Surviving is her husband, Victor Fuhler, whom she married April 11, 1950 at St. Dominic Catholic Church in Breese; her children, Alice (Ken) Wehrle, Dave (Pat) Fuhler, Ruth (Ken) Spurlin, Tom (Cindy) Fuhler, Pat (Ray) Westphal, and Mike (Lynn) Fuhler all of Trenton; 14 grandchildren, Jackie (Keith) Moglowsky, Kyle (Sarah) Wehrle, Justin (Kalli) Fuhler, Jared (friend Elizabeth) Fuhler, Elizabeth (friend Kyle) Fuhler, Steve Spurlin, Brian (friend Kayla) Berkemann, Adam Fuhler, Jacob Fuhler, Julie (Ed) Koeller, Jenny (Tim) Gross, Emily (friend Blake) Fuhler, and Nicole Fuhler; 11 great-grandchildren; a sister, Loretta Foppe of Breese; and sisters-in-law and brothers-in-law, Clara Rakers, Agnes (Wilbert) Huelsmann, Helen (Stan) Timmermann all of Breese, and Jane Fuhler of St. Rose.

Sally was a homemaker and a farming partner to her husband Vic. She was a member of St. Mary's Catholic Church and Altar Sodality in Trenton. Mrs. Fuhler enjoyed quilting and sewing, and her true love was farming and her family.

Funeral Mass of Christian Burial will be Tuesday, February 7, 2017 at 10:00 a.m. at St. Mary's Catholic Church in Trenton with Fr. Joseph Rascher presiding. Interment will follow in St. Mary's Cemetery, Trenton.

Visitation will be Monday, February 6, 2017 from 4:00-8:00 p.m. and again on Tuesday, February 7, 2017 from 8:00-9:30 a.m. at the Moss Funeral Home in Trenton.

Memorials may be made to the wishes of the family and will be received at the funeral home.