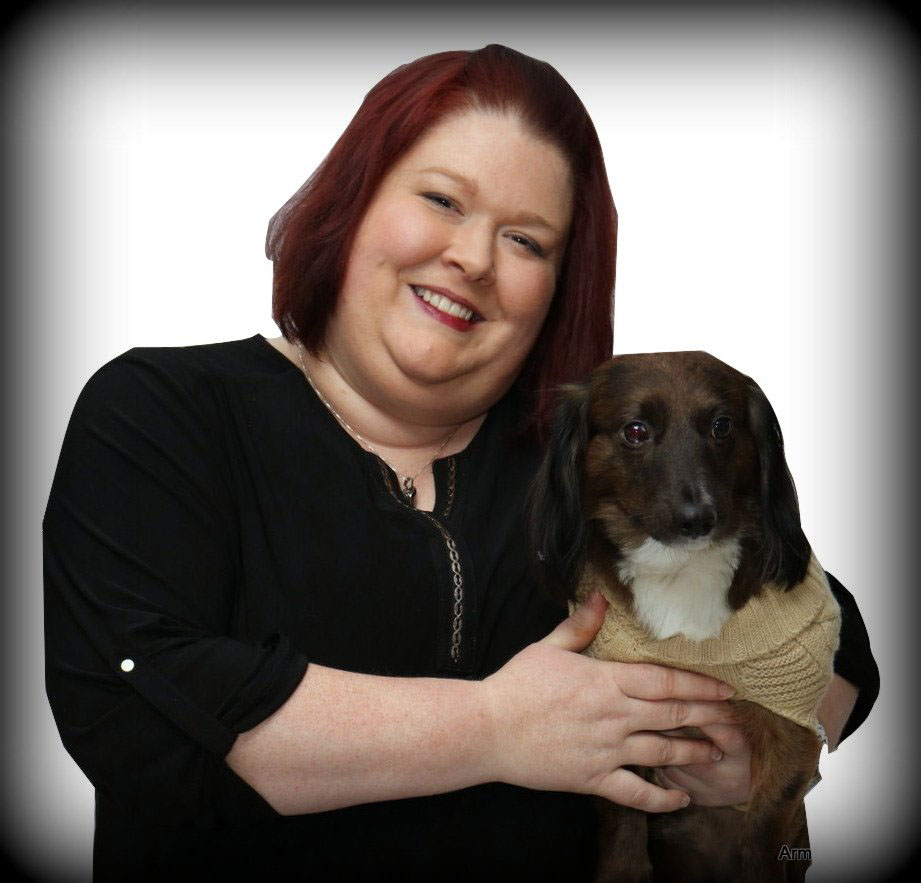 Sandra A. "Sandi" Niemeyer
Visitation Dates and Times

Wednesday, July 1, 2020, 3:00 p.m. to 5:00 p.m.

Visitation Location

Moss Funeral Home, Trenton
Service Date

Wednesday, July 1, 2020

Service Time

5:00 p.m.

Service Location

Moss Funeral Home, Trenton
Full Obituary

Sandra Alaina "Sandi" Niemeyer, 40, of Trenton, entered into rest Friday, June 19, 2020, at her home.

She was born February 3, 1980, in Oklahoma City, OK, the daughter of James "Jim" (Candy) Niemeyer of Shiloh and Dr. Al (Al) Adams of Osceola, IA. Following her graduation from Fox High School in Arnold, MO, Sandi earned an Associate of Science in Computer Network Technology from Ranken Technical College in St. Louis, MO, and served as a project manager for Becton Dickenson for the past sixteen years.

To her family and friends, Sandi was known as a loyal friend who was loving, caring, giving, funny, uplifting, and selfless. She loved celebrating birthdays, helping with the annual family Easter egg hunt held for her nieces and nephews, and selecting and giving gifts at Christmas. With her gift for sewing and crocheting, Sandi enjoyed making knotted blankets, afghans, and Christmas ornaments for family and friends. She also had a passion for roller derby, which she shared with members of her team, the Confluence Crush from Troy, IL, who also knew her as Aggro.

As the middle child, Sandi had a very close relationship with her two brothers. When her older brother, John, moved and was unable to be home for Christmas, Sandi surprised him with a visit during the holidays and decorated his home. For her younger brother, Dan, who was married in Estonia, Europe, Sandi was instrumental in helping her future sister-in-law coordinate various aspects of the wedding and travelled to the wedding with her grandmother to join other family members. Sandi's presence made Dan's wedding day extra special for everyone.

A great love in Sandi's life was her dog, Remy, who was her companion when she visited family and friends. Her love of animals and her caring nature led Sandi to provide "above and beyond" pet-sitting services to family and friends.

Sandi also had a special group of close friends who referred to themselves as "framily." Her most prized times with her "framily" were Sunday dinners and her annual Friendsgiving. She loved her time in the kitchen, where she prepared meals to feed a range of one to one hundred. For her "framily," Sandi also enjoyed hosting weight-loss challenges and organizing annual float trips. Every member of her "framily" could count on Sandi anytime, anywhere, and for anything.

Simply put, Sandi was a blessing to many and will be missed by all who knew her.

In addition to her parents and stepparents, Sandi is survived by her brothers, John Francis (Rhonda) Niemeyer of Huntsville, AL, and Daniel James (Riina) Niemeyer of Kailua, HI; grandmother, Peggy Jayne Niemeyer of St. Louis, MO; stepsiblings, Denise (Alex) Coovert of Keokuk, IA, Kate Adams (Patrick) Kramer of Nashville, TN, Emily Adams (Wes) Hunt of Cary, NC, and Ray Adams of Louisiana; beloved dog, Remy; and numerous nephews, nieces, uncles, aunts, and cousins.

She was preceded in death by her grandfather, Frederick Carl Niemeyer.

Visitation will be Wednesday, July 1, 2020, from 3:00 p.m. to 5:00 p.m. at Moss Funeral Home in Trenton.

Funeral Service will be Wednesday, July 1, 2020, at 5:00 p.m., at Moss Funeral Home in Trenton.

The family kindly requests that guests wear a mask, practice social distancing, and refrain from hugs and handshakes at both the visitation and the funeral service.

In lieu of flowers and gifts, memorials may be made to Highland Animal Hospital or Clinton County Humane Society and will be received through Moss Funeral Home, who is serving the family (535 North 5th Street, Breese, IL, 62230).

 

Expressions of sympathy, as well as memories of Sandi, can be sent to the family through this website.