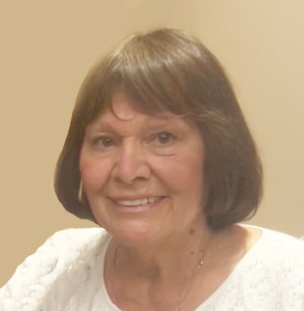 Sandra Sue "Sandy" Warner-Jenkins
Visitation Dates and Times

Friday, March 3, 2023  10:00 a.m.-12:45 p.m.

Visitation Location

St. Stephen's Catholic Church, Caseyville
Service Date

Service Time

Service Location

St. Stephen's Catholic Church, Caseyville
Full Obituary

Sandra Sue "Sandy" Warner-Jenkins, age 74, of Caseyville, passed away Sunday, February 26, 2023 at home surrounded by her loving family.

She was born January 16, 1949 in E. St. Louis, a daughter of the late Trinidad T. and Shirley M., nee Kaemmerer, Cruz.  She married David L.H. Jenkins on October 18, 2002 in Carlyle and he preceded her in death on April 1, 2014.

In addition to her parents and husband, Sandy was preceded in death by a sister, Patty Russell; and step-father, Raymond Chesney, Sr.

Sandy is survived by her children, Michele (Matt) Wasser and Mark (Tammy) Warner all of Caseyville; grandchildren, Mason and Madasyn Wasser, Zac and Gracie Warner; siblings, Trina (Terry) Rea, Raymond "Bro" (Kris) Chesney, and Lisa (Dwayne Rives) Chesney all of Caseyville; brother-in-law, Paul Russell of Caseyville; nephew and nieces, T.J. Rea, Tory Rea, and Tammy (Jason) Waliglorski; "furry babies", Elvis, Annie, Ollie, and Milo; numerous aunts, uncles, and cousins; and a special friend dear to her heart and "big sister", Josephine "Wee" Manley.

Sandy formerly worked in medical records at St. Mary's Hospital in E. St. Louis, as a switch operator at L&N and B&O Railroads, in maintenance at Ursuline Motherhouse, as a school bus driver, and her catering service for 25 years.  She was most proud of her in-home daycare, where she provided childcare for families for 27 years.

She was a member of St. Stephen's Catholic Church and St. Ann's Sodality in Caseyville where she was a lector, Eucharistic Minister, Hospitality, and served on the funeral luncheon committee, Caseyville Moose Lodge #4, and the Grandparents Club of St. Peter and Paul Catholic Church in Collinsville. Sandy was a previous member of Caseyville Fire Department Ladies Auxiliary and former CYO Moderator at St. Stephen's Catholic Church.  She loved playing volleyball and softball, watching her grandchildren play sports, traveling to Branson and taking vacations, camping, boating, shopping, decorating for the holidays, and she never met a stranger.  Above all, spending time with her family brought her the most joy.

Funeral Mass of Christian Burial will be Friday, March 3, 2023 at 1:00 p.m. at St. Stephen's Catholic Church in Caseyville with Fr. Harold Fisher, Fr. Jim Fee, Fr. Clyde Grogan, and Deacon Arthur Hampton presiding.  Interment will follow at Holy Cross Cemetery, Fairview Heights.  A Celebration of Life dinner will be served at St. Stephen's Parish after the interment.

Visitation will be Friday, March 3, 2023 from 10:00 a.m. to 12:45 p.m. at St. Stephen's Catholic Church in Caseyville.

In lieu of flowers, memorials may be made to St. Stephen's Catholic Church, Catholic Urban Programs, or in the form of masses at St. Stephen's Catholic Church and will be received at the visitation or by mail, Moss Funeral Home, 535 N. 5th, Breese, IL 62230, who is serving the family.