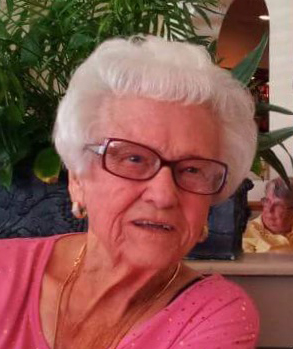 Sarah L. "Sally" Louden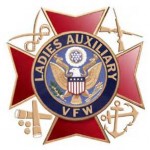 Visitation Dates and Times

Tuesday May 26, 4:00 to 8:00 PM
~ Trenton VFW Auxiliary Services at 5:30 PM ~
Wednesday Mau 27 9:00 to 10:00 AM

Visitation Location

Moss Funeral Home, Trenton
Service Date

Wednesday May 27, 2015

Service Time

10:00 AM

Service Location

Moss Funeral Home, Trenton
Full Obituary

Sarah L. "Sally" Louden, 90, of Trenton, died Saturday May 23, 2015 at her daughter's residence in Trenton.

She was born March 18, 1925 in O'Fallon, IL to Newman and Elizabeth (Ellison) Meddows; they preceded her in death.

She married Leland "Skip" Louden May 11, 1947 at First United Methodist Church in Trenton and he preceded her in death February 26, 2015.

Also preceded in death by brothers, Lavern Meddows, Clifford Meddows, Kenward "Sparky" Meddows, Gilbert Meddows, Donald "Buck" Meddows; a sister, Jane Saville; a half brother, Harry Meddows; sisters-in-law, Flora Meddows, Lois Meddows, Marcella Meddows; and a brother-in-law, Harry "Bud" Saville.

Surviving are her daughters, Terry (Dennis) Griesbaum and Rhonda (Jim) Dupras all of Trenton.

4 grandchildren, Kristy (friend Brandon Buescher) Griesbaum, Michelle (fiancé Rich Rohe) Griesbaum, Sara (Aaron) Jennings, Nick (Caitlin) Dupras.

9 great grandchildren, Teagan Rohe, Liam and Athena Joyce, Phoenix, Leland, Brayden, Alex, Ezekiel, Vincent Jennings.

A sister, Wilma Quitmeyer-Gerse of Belleville

A sister-in-law, Lettie Meddows of Lake Charles, LA.

Sally was a homemaker and was very family orientated, and she enjoyed vacationing, gardening and flowers, and watching humming birds.

Member of the First United Methodist Church in Trenton, VFW Auxiliary Post 7983 in Trenton.

Funeral Services will be held on Wednesday May 27, 2015 at 10:00 am at the Moss Funeral Home in Trenton with Rev. Mike Rucker officiating. Interment Trenton Cemetery.

Visitation Tuesday May 26 from 4:00 to 8:00 PM and Wednesday May 27, 2015 from 9:00 to 10:00 am a the Moss Funeral Home in Trenton.

Trenton VFW Auxiliary will hold services on Tuesday at 5:30 pm at the funeral home.

Memorials can be made to Trenton VFW Auxiliary, First United Methodist Church or Celtic Hospice and will be received at the funeral home.