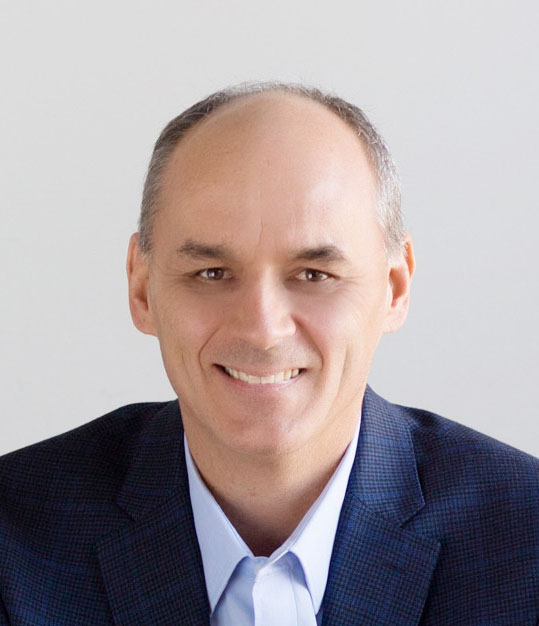 Sean J. Howard
Visitation Dates and Times

Friday, November 22, 2019  10:30-11:45 a.m.

Visitation Location

St. Elizabeth Ann Seton Catholic Church, 1811 Pueblo Vista Dr, Las Vegas, NV 89128
Service Date

Friday, November 22, 2019

Service Time

12:00 p.m.

Service Location

St. Elizabeth Ann Seton Catholic Church, 1811 Pueblo Vista Dr, Las Vegas, NV 89128
Full Obituary

Sean J. Howard, age 55, of Las Vegas, NV, passed away Sunday, November 17, 2019 surrounded by his family.

He was born November 23, 1963 in Browning, MT, a son of the late Robert E. and Carmen, nee Roland, Howard.

Surviving are his wife Debra, nee Horstmann, Howard of Las Vegas, NV, whom he married August 14, 1999 at St. Albert the Great Catholic Church in Reno, NV; sons, Robert "Bobby" (Sonja) Howard, Spencer Howard, and Riley Horstmann (nephew) of Las Vegas, NV; his fur buddy, Clark Howard; siblings, Robert R. (Patti) Howard of Houston, TX, Andrea (Russ) Martinelli of Portland, OR, Harve Howard of Valleyford, WA, Kelly (Jack Lacher) Howard of Valleyford, WA, Tracy (Steve Sprankle) Howard of Spokane, WA, and Monica Blume of Twin Falls, ID; mother-in-law, Florence, nee Brandmeyer, Horstmann of Damiansville, IL; brothers-in-law and sisters-in-law, Norman (Rosann) Horstmann, Stephen (Bert) Horstmann, Sharon (Garry) Kalmer, Shirley (David) Albers, Ronald (Chris) Horstmann all of Damiansville, and Nancy Horstmann of Portland, OR; nephews and nieces, Kevin Howard, Farra (Cody) Baranowski, Kaycee Howard, Alicia Howard, Clint Howard, Jared Howard, Misty Zahn, Adrian White, Leo Sprankle, Erik (friend Kate) Blume, Morgan Blume, Britt (Matthew) Reisch, Kelly (Phillip) Moss, Sara (friend Clinton Flowers) Albers, Meghann (Emmett) Talkington, Jared (Tara) Horstmann, Brian (Jenni) Albers, Cole (Andrea) Horstmann, Justin Horstmann, Keith (Kelly) Albers, Dane (Chyrisse) Horstmann, Travis (friend Devon Victory) Kalmer, Riley Horstmann, Alex (friend Marie Garcia) Kalmer, Kayla (Josh) Tonnies, Luke Horstmann, and Scarlett Catanzaro; 32 great-nieces and great-nephews; and numerous friends.

In addition to his parents, he was preceded in death by a sister, Lisa Zahn; father-in-law, Leander "Lindy" Horstmann; and sisters-in-law, Vicki Howard and Lynn Horstmann.

Sean grew up in Montana and Bethesda, Maryland.  He graduated from Butte High School in Butte, MT, where he excelled in football and basketball.  After graduation, he attended Montana Technological University in Butte, MT.  Sean spent thirty plus years in procurement and sales in the hydraulic industry, where he was currently employed at Hydraulic Controls, Inc based out of Emeryville, CA.  He was a member of the Knights of Columbus, 3rd Degree.

Sean had a true passion for golf, and would travel world-wide to play with his American and English friends in their bragging rights match known as the Tea Cup.  His love of golf also consisted of many rounds with his beloved family where he enjoyed spending time and talking with them about school, work, and life.  Most of all, Sean's greatest love was his family, especially traveling to his homes away from home in Illinois and Texas.

Visitation will be Friday, November 22, 2019 from 10:30 a.m. to 11:45 a.m. at St. Elizabeth Ann Seton Catholic Church, 1811 Pueblo Vista Dr, Las Vegas, NV 89128.

Memorial Mass will be Friday, November 22, 2019 at 12:00 p.m. at St. Elizabeth Ann Seton Catholic Church, 1811 Pueblo Vista Dr, Las Vegas, NV 89128.

In lieu of flowers, plants, and other gifts, memorials may be made to the wishes of the family (checks payable to Debra Howard) and will be received at the church or through Moss Funeral Home, 535 N. 5th, Breese, IL 62230 who is serving the Howard family.