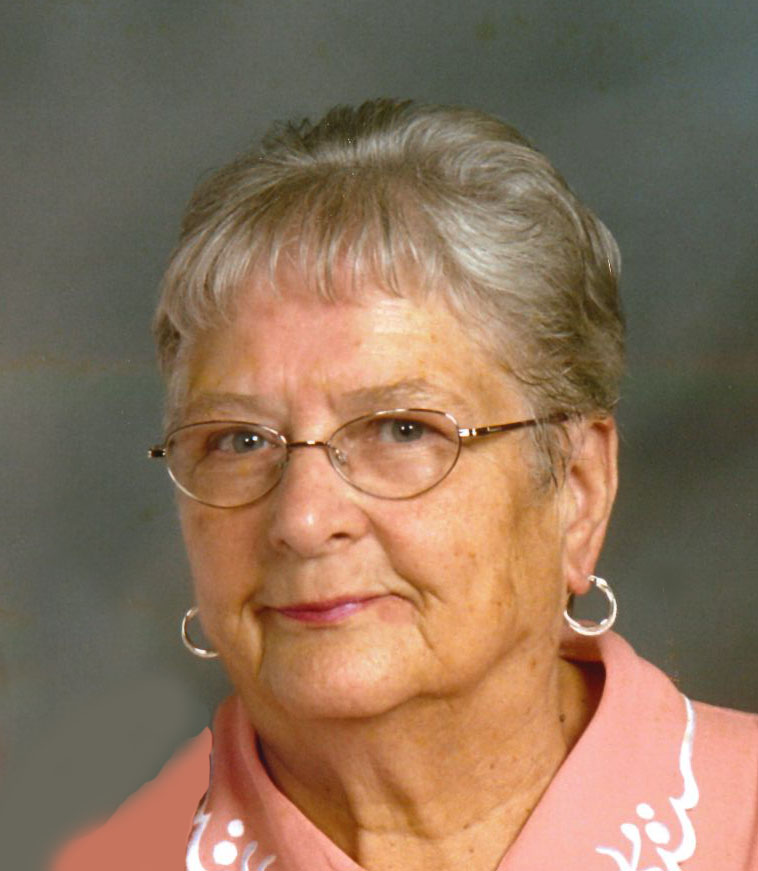 Sharon L. Haake
Visitation Dates and Times

Sunday, October 20, 2019 2:00-6:00 p.m.

Monday, October 21, 2019  8:00-9:45 a.m.

Visitation Location

Moss Funeral Home, Germantown
Service Date

Monday, October 21, 2019

Service Time

10:00 a.m.

Service Location

St. Boniface Catholic Church, Germantown
Full Obituary

Sharon L. Haake, age 83, of Germantown, passed away Wednesday, October 16, 2019 at Carlyle Healthcare Center.

She was born September 22, 1936 in Belleville, a daughter of the late Julius and Katherine, nee Seiffertt, Bachman.

In addition to her parents, she was preceded in death by her husband David "Buck" Haake, whom she married July 4, 1969 at St. Peter's Cathedral in Belleville and who died April 11, 2010; sisters, Lucille Nobe, Kathleen Muir, Marilyn Hoelscher, and Sandra Parrish; father-in-law and mother-in-law, Joseph and Margaret, nee Kannall, Haake; and brothers-in-law and sisters-in-law, Harvey Nobe, Marcel Klasing, Almer "Hank" Muir, Roland Hoelscher, Ricky Muir, Robert Haake, Sr., Dominic Haake, Leroy "Big" and Bernadine Haake, Joseph and Cecilia "Pat" Haake, Blanche and Robert Becker, Sr., Herbert and Verena Haake, and Ruth Haake.

Surviving are her son Rob "Buck" (Teresa Jansen) Haake of Germantown; granddaughters, Jaime (Mike) Little and Rachelle (friend Luke Buchmiller) Haake; siblings, Ethel Klasing of Belleville, Audrey (Lowell "Rocky") Oliver of Clarkston, WA, Barbara Muir-Beatty of Chandler, AZ, and Richard (Susan) Bachman of O'Fallon; sister-in-law, Marie Haake of Germantown; and numerous nieces and nephews.

Sharon operated an in-home daycare for numerous years and was a member of St. Boniface Catholic Church in Germantown. She enjoyed word search puzzles, arts and crafts, watching moving, but most of all spending time with her son and granddaughters.

Funeral Mass of Christian Burial will be Monday, October 21, 2019 at 10:00 a.m. at St. Boniface Catholic Church in Germantown with Fr. James Buerster presiding. Interment will follow in St. Boniface Cemetery, Germantown.

Visitation will be Sunday, October 20, 2019 from 2:00-6:00 p.m. and again on Monday, October 21, 2019 from 8:00-9:45 a.m. at Moss Funeral Home in Germantown.

Memorials may be made to the Germantown Fire Department or Mater Dei Catholic High School and will be received at the funeral home.