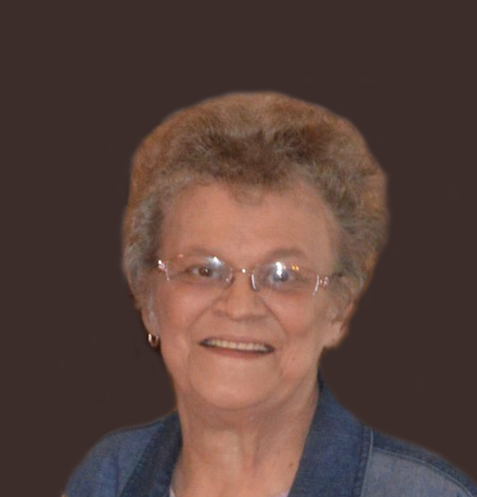 Shirley Mae Eversgerd
Service Date

All services are private.
Full Obituary

Shirley Mae, nee Vaughn, Eversgerd, age 79, of Germantown, passed away Monday, December 28, 2020, at HSHS St. Elizabeth's Hospital in O'Fallon.

She was born May 1, 1941, in Taylorville, a daughter of the late Earl and Matilda "Tillie," nee Zabarac, Vaughn.

In addition to her parents, she was preceded in death by her husband, Al H. "Jr." Eversgerd, whom she married April 22, 1995, at St. Boniface Catholic Church in Germantown and who died May 10, 2020; son-in-law Tim Gruenenfelder; niece Trish Vaughn; and step-grandson Adam Nettles.

Surviving are her children, Chris Gruenenfelder of Highland, Ron Criner of Marion, Lisa (Steve) Goestenkors of Aviston, and Mike Criner of Shiloh; stepchildren, Debbie (Eric) Nettles of Germantown, Bonnie (Allan) Wolters of Germantown, Lisa (Jim) Koch of Albers, and Tammy (John) Rickhoff of Bartelso; grandchildren, Brandon (Ami) Gruenenfelder, Justin Goestenkors, Sara (Alex) Wilken, Anna Goestenkors, and Brett Goestenkors; step-grandchildren Andy (Toni) Korte, Amanda (Danny) Luebbers, Amy Nettles, Brittany (Phil) Stellhorn, Melissa Wolters, Nick Wolters, Chris Koch, Alissa Koch, Hannah Rickhoff, Halle Rickhoff, and Hayden Rickhoff; four great-grandchildren and fifth great-grandchild expected to arrive in March; siblings, Earlene (Merle) Fisher of Taylorville, Roy (Mary) Vaughn of Springfield, MA, and Ray Vaughn of Chickopee, MA.

Shirley was a member of St. Boniface Catholic Church and enjoyed jigsaw puzzles, camping, and traveling.

All services will be private.

In lieu of flowers or gifts, memorials may be made to St. Boniface Catholic Church and will be received through Moss Funeral Home, who is serving the family (535 North 5th Street, Breese, IL, 62230).