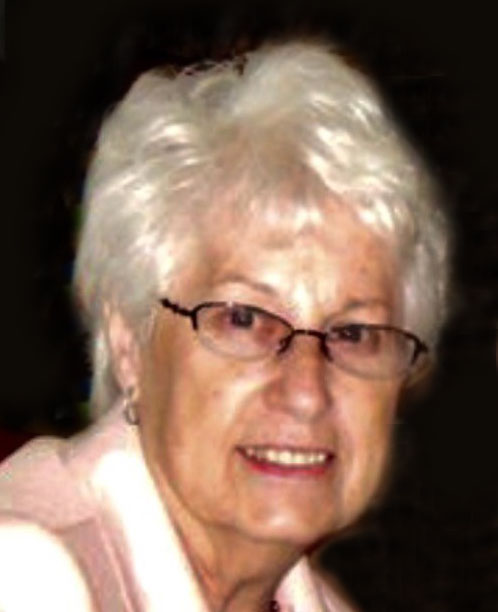 Shirley M. Moss
Visitation Dates and Times

Tuesday, July 23, 2019  2:00-3:45 p.m.

Visitation Location

St. Francis of Assisi Catholic Church, Aviston
Service Date

Tuesday, July 23, 2019

Service Time

4:00 p.m.

Service Location

St. Francis of Assisi Catholic Church, Aviston
Full Obituary

Shirley M. Moss, age 89, of Aviston, passed away Saturday, July 20, 2019 at her residence.

She was born October 6, 1929 in Trenton, the daughter of the late Frank and Mary, nee Gebhardt, Athmer.

In addition to her parents, she was preceded in death by her husband Arnold Moss, whom she married February 14, 1949 at St. Mary Catholic Church in Trenton and who died February 14, 2001; a granddaughter, Abby (Funk) Robke; siblings, Cyril Athmer and wife Thelma "Timmy", Cleo Lohman and husband Eugene, and Norman Athmer and wife Louise; father-in-law and mother-in-law, Joseph and Mary, nee Wiegmann, Moss; and brothers-in-law and sisters-in-law, Jerry Hagen, Alvin Moss, and Dorothy and Otto Wolters.

Surviving are her children, Judy (Tim) Zeisset of Trenton, Nancy (Mike) Kenney of O'Fallon, Betty Deiters of Aviston, Randy (Debi) Moss of Columbia, TN, Mark (Barb) Moss of Aviston, and Phyllis (Dave) Mahlandt of Breese; sixteen grandchildren and sixteen great-grandchildren; sisters, Marilyn Hagen of Breese and Donna (Jim) Elliot of Davenport, IA; and nieces and nephews.

Shirley retired from St. Joseph's Hospital in Breese as a nurse's aide in Labor and Delivery, and also was the former co-owner/operator of Moss's Tavern in Aviston. She was a member of St. Francis of Assisi Catholic Church in Aviston and enjoyed shopping, reading books, especially the one's her granddaughter authored, and most of all spending time with all of her grandchildren and great-grandchildren.

Funeral Mass of Christian Burial will be Tuesday, July 23, 2019 at 4:00 p.m. at St. Francis of Assisi Catholic Church in Aviston with Fr. Daniel Freidman presiding. Interment will follow in St. Francis Cemetery, Aviston.

Visitation will be Tuesday, July 23, 2019 from 2:00-3:45 p.m. at St. Francis of Assisi Catholic Church in Aviston.

In lieu of flowers, plants, and other gifts, memorials may be made to the Abby Funk Memorial Scholarship Fund and will be received at the church or through Moss Funeral Home in Breese who is serving the Moss family.