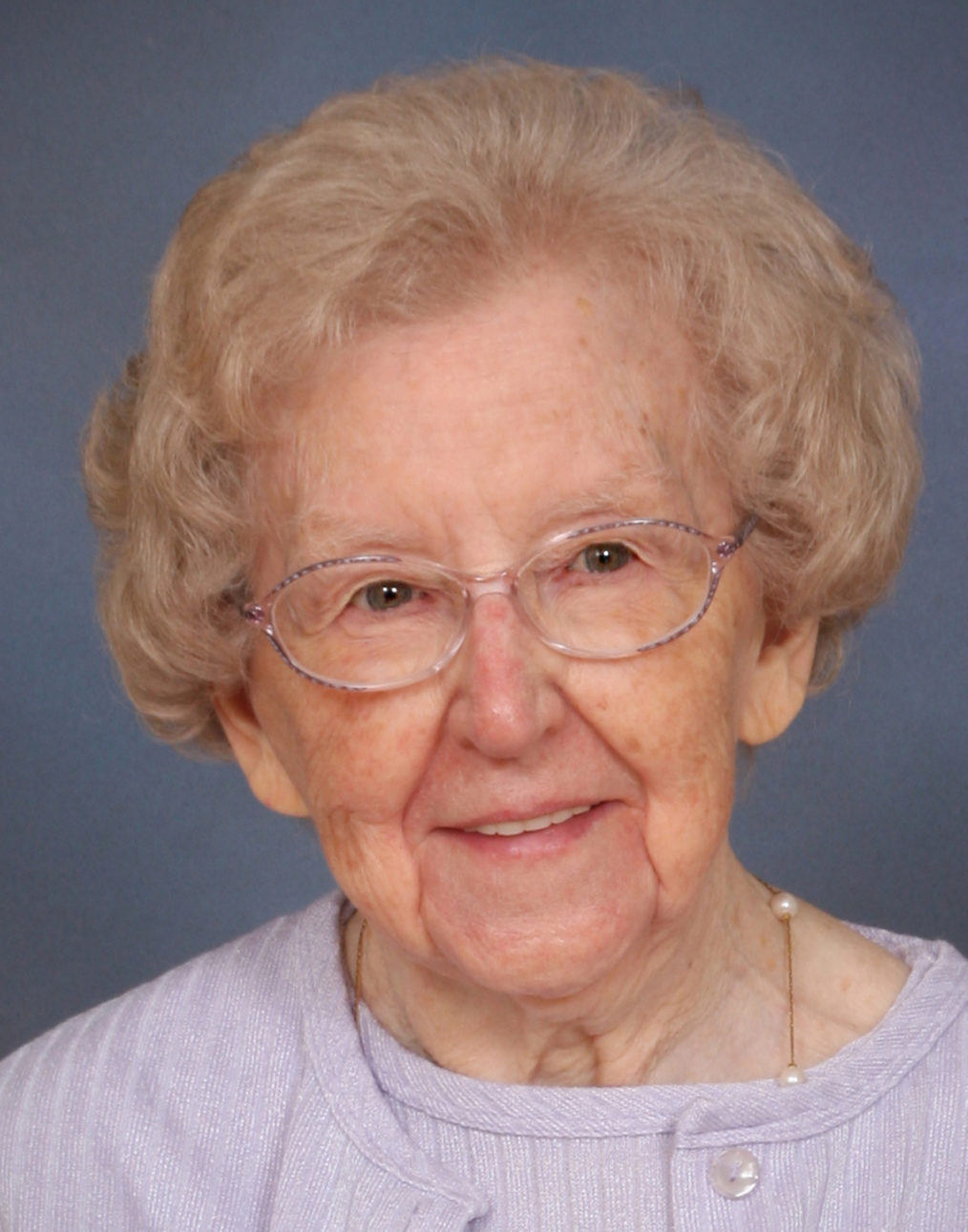 Theodolinda E. "Linda" Jansen
Visitation Dates and Times

Thursday, December 22, 4:00 to 8:00 p.m.
~ D of I services at 7:00 p.m. ~
Friday, December 23, 9:00 to 10:30 a.m.

Visitation Location

Moss Funeral Home, Breese
Service Date

Friday, December 23, 2016

Service Time

11;00 a.m.

Service Location

St. Dominic Church, Breese
Full Obituary

Theodolinda E. "Linda" Jansen 94 of Breese died Tuesday December 20, 2016 at St. Jospeph hospital in Breese.

She was born November 21, 1922 at Breese the daughter of Theodore Voss Sr. and Clara (nee Huene) Voss. She married August Jansen on February 19, 1941 at Breese. He preceded her in death on June 27, 1999.

She is survived by her children Sister Linda Jansen SSND of St. Louis, MO, Virgil Jansen and wife Diane of Germantown, Judy Huelsmann and husband Arnold of Trenton, Helen Jansen of St. Louis, Mary Williams and husband Chris of Independence, MO, Gary Jansen, Patrick Jansen and wife Gay, all of Breese, Philip Jansen of Bloomingdale, GA., Susan Wagner and husband Dennis of Fairview Heights, Tim Jansen of Mount Pleasant SC.

Daughter-in-law Lou Jansen of Carlyle

19 grandchildren and one step grandson, Brian (Lori) Jansen, Shelley (Kevin) Kenow, Dawn Dempsey, Dana (Matt) Claxton, Danita (Lee) Deerhake, Melia Cothran, Mindi (Marty) Daiga, Amy (Courtney) Williams, Ryan (Sarah) Williams, Jessica Williams fiancé Kenny Payne, Jason Jansen special friend Lacy Toennies, Amanda (Rick) Loepker, Jeremy Jansen, Amber (Ian) Brooke, Jason (Sarah) Timmermann, Jennifer (Daniel) Pittman, Erica (Robert) Cox, Adam Jansen, Grace Jansen, Justin Hammond

25 great grandchildren, five step great grandchildren, one step-great great grandson

Four brothers Jerome, Clarence, Theodore (Laura) Voss all of Breese, Leonard (Betty) Voss of Carlyle, A sister Armella Wych of Lumberton TX.

Besides her parents and husband she was preceded in death by a son Daniel Jansen, two sons in infancy Leroy and August, a sister Adele Becker, a brother Cyril Voss, her father-in-law and mother-in-law Clemens and Mary (Spihlmann) Jansen, brothers-in-law and sisters-in-law Bernard Becker, Lorraine Voss, Aron Wych, Eleanor Voss, Bernard Jansen, Joseph and Elizabeth Jansen, Al and Catherine Jansen, Anton and Anna Jansen Leo and Marie Jansen, Anna and Frank Koerkenmeier, Christine and Al Thole, Alvina (Jansen) and Otto Voss.

Linda enjoyed quilting, playing cards, and watching St. Louis Cardinals' baseball.

She was a member of St. Dominic Church and Altar Sodality, Daughters of Isabella Precious Blood Circle 718, Breese Senior Citizens, St. Joseph Hospital Auxiliary and past president of Mater Dei Mothers' and Friends' Club.

Funeral Mass of Christian Burial will be Friday, December 23, 2016 at 11:00 a.m. at St. Dominic Church, Breese. Fr. Patrick Peter and Deacon Linus Klostermann presiding. Interment St. Dominic-St. Augustine Cemetery.

Visitation will be held on Thursday, December 22 from 4:00 to 8:00 pm and Friday, December 23 from 9:00 to 10:30 a.m. at the Moss Funeral Home in Breese.

Daughters of Isabella will hold services on Thursday at 7:00 p.m. at the funeral home.

Memorials can be made to Schools Sisters of Noter Dame, Mater Dei High School, St. Dominic Parish and will be received at the funeral home.