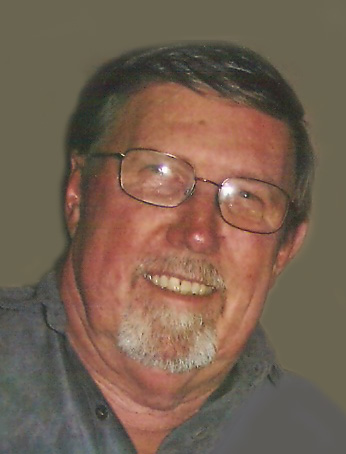 Thomas A. Davis SMSgt U.S.A.F. Ret.
Visitation Dates and Times

Monday July 28
4:00 to 8:00 PM

Visitation Location

Moss Funeral Home, Trenton
Service Date

Monday July 28, 2014

Service Time

8:00 P.M.

Service Location

Moss Funeral Home, Trenton
Full Obituary

Thomas A Davis, SMSgt USAF, Ret., died Thursday, July 24, 2014 at Barnes-Jewish Hospital in St. Louis, MO.

Mr. Davis was born April 16, 1942 in Omaha, NE and was raised by his adoptive parents, James and Geneva (Bryant) Davis; they preceded him in death.

Also preceded in death by a granddaughter, Hadley Witherow; father-in-law and mother-in-law, Arnold and Odelia (Sudholt) Trame; and a sister-in-law, Brenda Bonsall.

He married Sandra Trame on April 22, 1978 at Scott Air Force Base, IL and she survives in Trenton.

In addition to his wife, he is also survived by his children, Margaret Davis of Boulder, CO, Leah (Sean) Witherow of Colorado Springs, CO, Ashley (Jacob) Stokes of Nashville, TN, and Tyler Davis of Trenton;

5 grandchildren Quinn Davis, Hayes and Brier Witherow, Benjamin and Vivianne Stokes

a brother, James Davis of California;

step-sisters, Margee Menell of Los Angeles, CA, Sher Cross of Los Angeles, CA, and Teresa Roeder of Walnut Creek, CA;

Sisters-in-law and brothers-in-law, Wanda (Phillip) Johnson of Livingston, TX, Deborah (Patrick) Peck of Trenton,

Brother-in-law Rick (Mary) Bonsall of Trenton; and nieces and nephews.

Tom retired with the rank of SMSgt from the United States Air Force, was a retired over the road truck driver, and was an activity bus driver for the Wesclin School District. He was a member of the Trenton Nut House Club, Scott Air Force Base VFW Post 4183, and the Trenton Sportsman Club.

A Memorial Visitation will be Monday, July 28, 2014 from 4:00-8:00 pm at the Moss Funeral Home in Trenton. Memorial Prayers will be recited at 8:00 pm at the funeral home.

Memorials can be made to the family and will be received at the funeral home.