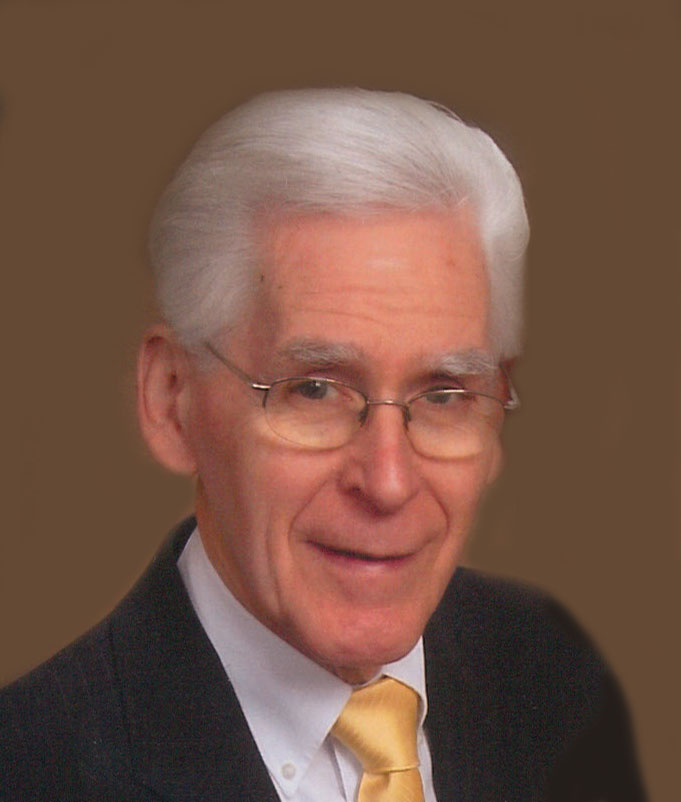 Thomas J. "Tom" Molitor
Visitation Dates and Times

Friday, October 19, 2018 5:00-7:00 p.m.
Saturday, October 20, 2018 8:30-10:30 a.m.

Visitation Location

St. Nicholas Catholic Church, O'Fallon
Service Date

Saturday, October 20, 2018

Service Time

10:30 a.m.

Service Location

St. Nicholas Catholic Church, O'Fallon
Full Obituary

Thomas J. "Tom" Molitor, age 76, of O'Fallon, entered his eternal life Thursday, October 11, 2018 at Aspen Creek Memory Care in Troy.

Tom was born September 22, 1942 in Breese, a son of the late Julius and Mary, nee Diekmann, Molitor.

In addition to his parents, he was preceded in death by an infant son, Michael Molitor; father-in-law and mother-in-law, Edwin and Cecilia, nee Sherman, Hustedde; brothers-in-law and sister-in-law, Jerome Hustedde, Cyril Beckmann, Fr. Ed Hustedde, Richard and Roselyn Hustedde.

Surviving are his wife Mary Therese, nee Hustedde, Molitor of O'Fallon, whom he married May 25, 1963 at St. Dominic Catholic Church in Breese; children, Mark (Lori) Molitor of Oconomowoc, WI and Beth (Mark) O'Connor of Edwardsville; grandchildren, Kylee (Kyle) Fischer, Morgan Molitor, Madison Molitor, Eric O'Connor, Sean O'Connor, and Adam O'Connor; sisters, Mary Helen Watson of Valdosta, GA and Ruth (Bob) Rosen of Breese; sisters-in-law, Marg Beckmann of Breese and Clare "Cuffie" Hustedde of Natick, MA; and many nieces and nephews.

After high school, Tom attended Belleville Barber College and became the owner/operator of Southview Plaza Barber Shop in O'Fallon, retiring in 2007 after 45 years. Tom's favorite pastimes were washing cars every Sunday, especially his Ford Thunderbird, traveling and exploring new places and spending time with his family.

Tom was a member of St. Nicholas Catholic Church and Yesterday's Kids in O'Fallon and the O'Fallon Knights of Columbus Council 592. He was a past member of the St. Clare Grade School Board, past president for 2 years of the O'Fallon Homecoming, was on the transition team that helped establish St. Nicholas Catholic Church in O'Fallon and was a member of the first parish council at the church. Since his retirement, Tom spent many hours volunteering at Gear Up at the Society of St. Vincent de Paul.

Tom always looked forward to joining the group at Rock Steady Boxing and appreciated their support. A special thanks to his cornerman and brother-in-law, Bob Rosen, for helping Tom participate in this program.

The family would also like to thank the staff members at Aspen Creek Memory Care and Heartland Hospice Care for the loving and compassionate care that was given to Tom and his family.

A Mass of Christian Burial will be celebrated on Saturday, October 20, 2018 at 10:30 a.m. at St. Nicholas Catholic Church in O'Fallon with Fr. William Hitpas presiding. Interment will follow in St. Dominic/St. Augustine Cemetery, Breese.

Visitation will be Friday, October 19, 2018 from 5:00-7:00 p.m. and again on Saturday, October 20, 2018 from 8:30-10:30 a.m. at St. Nicholas Catholic Church in O'Fallon.

In lieu of flowers, plants, and other gifts, memorials may be made to the American Parkinson's Disease Association, the Lewy Body Dementia Association or St. Vincent de Paul Society and will be received at the church or through Moss Funeral Home in Breese who is serving the Molitor family.