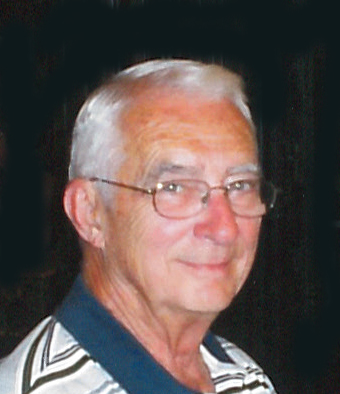 Thomas J. "Tom" Snyder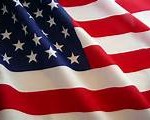 Visitation Dates and Times

Tuesday, August 4, 2015 4:00-8:00 p.m.
Wednesday, August 5, 2015 10:00-11:00 a.m.

Visitation Location

Moss Funeral Home, Trenton
Service Date

Wednesday, August 5, 2015

Service Time

11:00 a.m.

Service Location

Moss Funeral Home, Trenton
Full Obituary

Thomas J. "Tom" Snyder, age 84 of Pocahontas, IL and formerly of Northlake, IL, born November 29, 1930 in Chicago, IL to the late George and Alyce, nee Bechtel, Snyder, died Sunday, August 2, 2015 at his residence.

Mr. Snyder was a veteran of the United State Marine Corps., and retired as an Executive in the life claims division of Bankers Life and Casualty Insurance Company. He enjoyed square dancing, cars, and guns.

Surviving is his wife Patricia, nee Blum, Snyder of Pocahontas, whom he married February 5, 1955 in Schiller Park, IL; his children, Mark Snyder and wife Charlene of Centralia, IL, Neal Snyder and wife Jill of Hoffman Estates, IL, Dale Snyder and wife Brenda of Northlake, IL and Amy Ciborowski and husband Mike of Trenton, IL; 7 grandchildren, Chris Snyder and wife Jena, Cory Snyder, Rob Snyder, Connie Ramirez and husband Danny, Tim Snyder, Keith Ciborowski, and Kyle Ciborowski; siblings, Dona Hayden of Venice, FL, Jesse Snyder and wife Deborah of Venice, FL, and Susan Minckley and husband David of Berwyn, IL; and sisters-in-law and a brother-in-law, Alice Snyder of Davenport, IA and Joy Jeschke and husband John of Branson, MO.

Tom was preceded in death by his parents; a daughter, Myra Snyder; a grandson, Keven Ciborowski; a brother, Gordon Snyder; and brothers-in-law, Thomas Hayden, Dennis Blum, and Richard Blum.

Funeral Services will be Wednesday, August 5, 2015 at 11:00 a.m. at the Moss Funeral Home in Trenton, IL with Rev. Mike Rucker officiating. Interment will follow in St. Mary Cemetery, Trenton, IL.

Visitation will be Tuesday, August 4, 2015 from 4:00-8:00 p.m. and again on Wednesday, August 5, 2015 from 10:00-11:00 a.m. at the Moss Funeral Home in Trenton, IL.

Memorials can be made to the American Cancer Society and will be received at the funeral home.