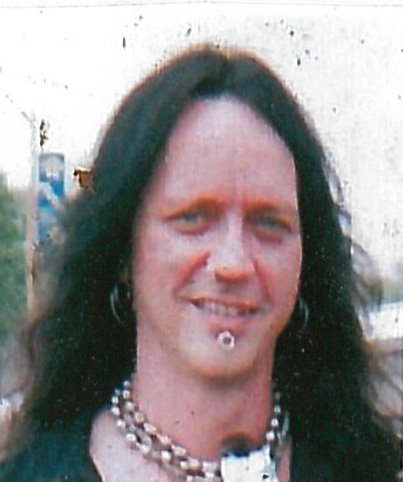 Timothy G. "Timmy" Kaufman
Visitation Dates and Times

Memorial Visitation
Thursday March 5, 2015
4:00 to 8:00 PM

Visitation Location

Moss Funeral Home, Trenton
Full Obituary

Timothy G., "Timmy" Kaufman 47 of Belleville and formerly of Trenton died Tuesday October 21, 2014 at his residence.

He was born August 4, 1967 in Belleville to Leona (Papproth) and Oliver "Scoop" Kaufman Jr. they survive in Trenton.

Also surviving is a daughter Bambi Harrawood of Oshkosh, WI

A brother Scott (Geri) Kaufman of Highland

A sister Shari (Karry) Major of Trenton

A sister-in-law Sharon Kaufman of Trenton

Nieces and nephews

Preceded in death by a brother Steve Kaufman

As a boy, Tim raised chickens on the farm. He loves animals, flowers and music. He played the drums in the marching band at Wesclin and later played drums in his own band. His love for flowers led him to landscaping, which he really enjoyed.

Memorial Visitation will be held Thursday March 5, 2015 from 4:00 to 8:00 PM at the Moss Funeral Home in Trenton.

Memorials in Tim's memory can be left to the Clinton County Humane Society and will be received at the funeral home.