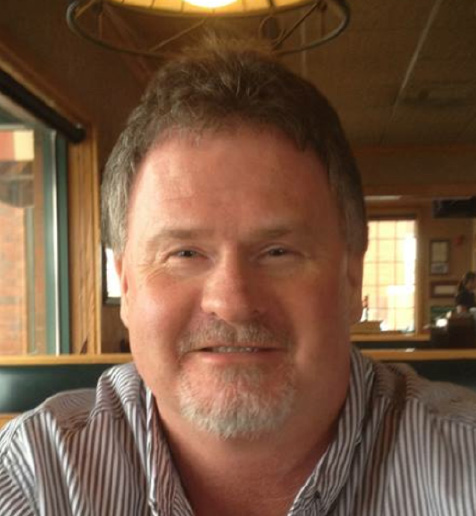 Tony C. Grant
Visitation Dates and Times

Thursday, September 10, 2015  12:00-3:00 p.m.

Visitation Location

Moss Funeral Home, Trenton
Service Date

Thursday, September 10, 2015

Service Time

3:00 p.m.

Service Location

Moss Funeral Home, Trenton
Full Obituary

Tony C. "Big T" Grant, age 49 of Trenton, IL and formerly of southern Illinois, born December 23, 1965 in Metropolis, IL, a son of Bailey and the late Norma June, nee Spraggs, Grant, died Tuesday, September 8, 2015 at Memorial Hospital in Belleville, IL, with his family by his side.

Tony received his Associate's Degree in Criminal Justice and worked as a Correctional Officer at the Vienna Correctional Center in Vienna, IL. He enjoyed deer hunting, searching for arrow heads and other Indian artifacts, collecting baseball memorabilia, was a big Kentucky Wildcats and St. Louis Cardinals fan, but most of all enjoyed spending time with his grandchildren and attending all of their events.

Surviving is his father, Bailey Grant of Vienna, IL; his wife, Judy, nee Lange, Grant, of Trenton, IL, whom he married June 17, 1997 in Gatlinburg, TN; his children, Amanda Harris and husband Justin of Elkville, IL, Kaleigh Grant and friend Jared of Vienna, IL, Cory Jasper and wife Jennifer of Trenton, IL and Greg "Pudge" Jasper and wife Casey of Aviston, IL; 5 grandchildren, Travis, Tyler, and Bree Jasper, Gracie and Claire Jasper; a special nephew, Jason Grant and wife Miranda and their children, Wyatt, Kylee, and Mason of Vienna, IL; his siblings, Larry Grant and wife Eilene of Anna, IL, Rodney Grant and wife Rhonda of Haleyville, AL, Nancy Pass of Goreville, IL, Gary Grant and Ronnie Grant both of Vienna, IL; brothers-in-law and sisters-in-law, Donald Lange and wife Diane of Stone Church, IL and Robert Lange and wife Diana of Mascoutah, IL; and nieces and nephews.

In addition to his mother, Norma June Grant, he was also preceded in death by his father-in-law and mother-in-law, Wilbert "Whip" and Esther, nee Kruse, Lange.

Funeral Services will be Thursday, September 10, 2015 at 3:00 p.m. at the Moss Funeral Home in Trenton, IL with Rev. Mike Rucker officiating. Interment will follow in Greenmount Cemetery in New Baden, IL.

Visitation will be Thursday, September 10, 2015 from 12:00-3:00 p.m. at the Moss Funeral Home in Trenton, IL

In lieu of flowers, memorials can be made to American Parkinson Disease Foundation or to the Clinton County Humane Society and will be received at or through Moss Funeral Home, 105 S. Main, Trenton, IL 62293.