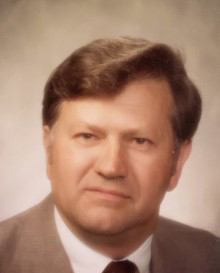 Urban H. Sommers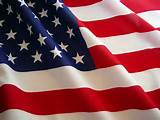 Visitation Dates and Times

Thursday, November 21, 2019 9:00-10:45 a.m.

Visitation Location

St. Mary's Catholic Church, Carlyle
Service Date

Thursday, November 21, 2019

Service Time

11:00 a.m.

Service Location

St. Mary's Catholic Church, Carlyle
Full Obituary

Urban H. Sommers, age 86, of Carlyle, died Thursday, November 14, 2019 at Senior Suites Healthcare in Broken Arrow, OK.

Mr. Sommers was born July 30, 1933 in Breese, a son of the late Anthony J. and Rose Ann, nee Moss, Sommers.

In addition to his parents, he was preceded in death by his wife Joan M., nee Knue, Sommers, whom he married July 30, 1960 at St. Augustine Catholic Church in Breese and who died January 3, 2004; siblings, Lawrence Sommers, Loraine Higgens, Norma Wiebler, Florence Rogers, Betty Logsdon, Rose Marie Sommers, Richard Sommers, Joan Marie Kohm, and Joseph "Tony" Sommers; and brother-in-law and sister-in-law, Bob Knue and Rosemarie "Rosie" Knue.

Surviving are his children, Christy (Hank) Adams of Allen, TX and Michael (Shaela) Sommers of Broken Arrow, OK; grandchildren, Noah and Emily Adams, Tyler and Niko Sommers; and sisters-in-law and brothers-in-law, Mary Sommers of Trenton, Wally Knue of Breese, Jackie Knue of Breese, and Maurice "Pep" Knue of St. Louis.

Urban was a veteran of the United States Army and retired as the Vice President of a pipeline company.  He was a member of St. Mary's Catholic Church in Carlyle.

Funeral Mass of Christian Burial will be Thursday, November 21, 2019 at 11:00 a.m. at St. Mary's Catholic Church in Carlyle with Fr. George Mauck presiding.  Interment will follow in St. Dominic/St. Augustine Cemetery, Breese.

Visitation will be Thursday, November 21, 2019 from 9:00-10:45 a.m. at St. Mary's Catholic Church in Carlyle.

Memorials may be made to Clinton County Relay for Life and will be received at the church or through Moss Funeral Home, 535 N. 5th, Breese, IL  62230 who is serving the Sommers family.