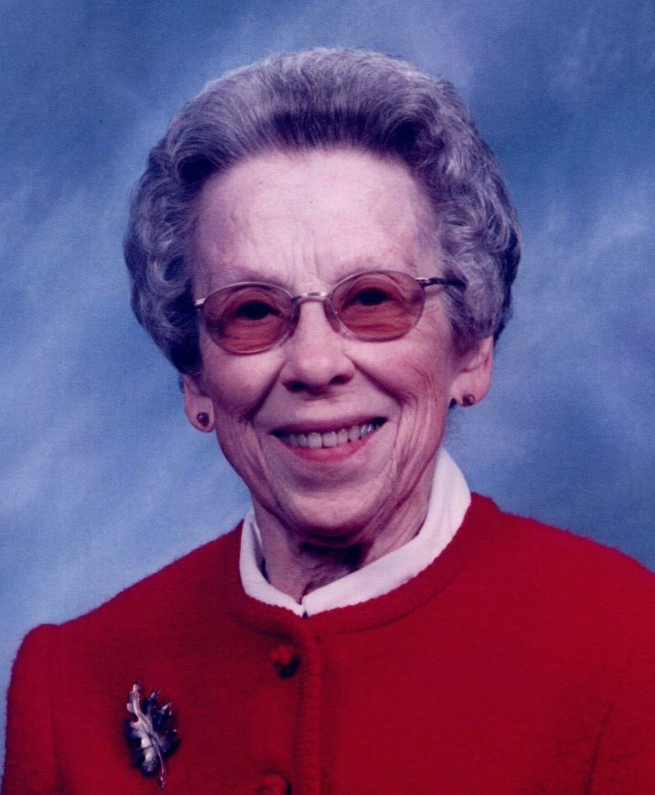 Velva Rose McGavock
Service Date

Monday, January 18, 2021

Service Time

11:00 a.m.

Service Location

Moss Funeral Home - Trenton, IL (Masks are required at the memorial service and will be limited to 25 people; please call the church office at 618-224-9828 if you would like to attend the service)
Full Obituary

Velva Rose, nee Vaninger, McGavock, age 93, of Trenton, passed away Tuesday, January 12, 2021, at Oak Hill Living Center in Waterloo, IL.

She was born October 7, 1927, in Trenton, a daughter of the late George and Kathryn, nee Schoene, Vaninger.

In addition to her parents, she was preceded in death by her sister-in-law, Vera Vaninger.

Surviving are her children, Kathy (Rich) Young of Beaufort, MO, Karen (John) Hermes of Waterloo, IL, Monty McGavock of Lawrenceville, GA, and Marc McGavock of Buford, GA; and her brother, Gerald "Jerry" Vaninger of Trenton.

Velva was a member of St. John United Church of Christ and Woman's Guild. She enjoyed knitting in her free time.

A memorial service will be held Monday, January 18, 2021 at 11:00 a.m. at St. John United Church of Christ in Trenton with Rev. Christy Eckert officiating. (Masks are required at the memorial service and will be limited to 25 people; please call the church office at 618-224-9828 if you would like to attend the service) Interment will follow at Trenton Cemetery.

In lieu of flowers or gifts, memorials may be made to St. John United Church of Christ and will be received at the church or through Moss Funeral Home, who is serving the family (535 N 5th Street, Breese, IL, 62230).