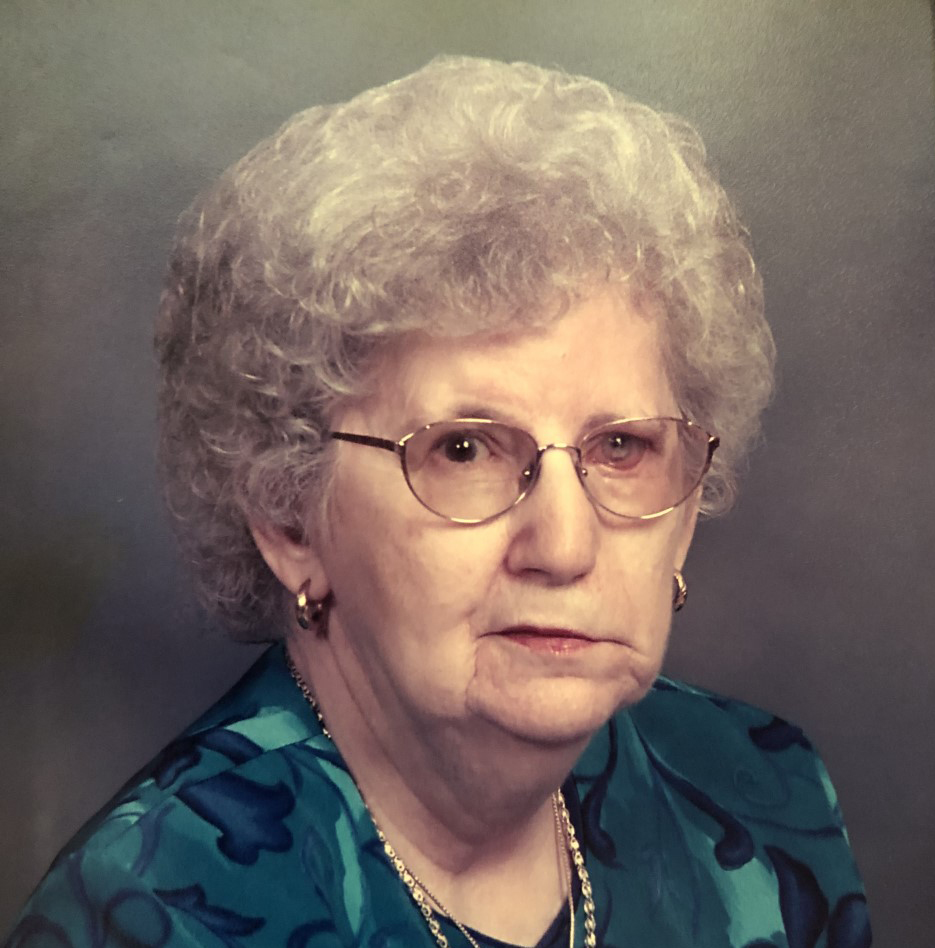 Veronica A. Korte
Visitation Dates and Times

Saturday, June 29, 2019  9:30-10:30 a.m.

Visitation Location

St. Rose Catholic Church, St. Rose
Service Date

Saturday, June 29, 2019

Service Time

10:30 a.m.

Service Location

St. Rose Catholic Church, St. Rose
Full Obituary

Veronica A. Korte, age 95, of St. Rose, passed away Friday, May 24, 2019 in Brandon, FL.

She was born October 25, 1923 in St. Rose, a daughter of the late Henry and Mary, nee Benhoff, Steinmann.

In addition to her parents, she was preceded in death by her husband George Korte, whom she married September 27, 1950 in St. Rose and he died November 20, 2012; a toddler daughter, Mary Korte and twin sons in infancy, Kevin and Kyle Korte; siblings, Augusta Steinmann, Otto Steinmann, Alvina Kampwerth and husband Ed, and Henrietta Klostermann and husband Cornelius; and brothers-in-law and sisters-in-law, Joseph Korte, Ferdie Korte, Sr. Mary Judith Korte, ASC, Marie Rolves and husband Louis, Alice Luitjohan and husband John, Edmund Korte and wife Agnes, Carol Korte, and Francis Luitjohan.

Surviving are her children, Ruth (Bob) Stark and Allan Korte all of Brandon, FL; a grandson, Bobby (Lesley) Stark; three great-grandchildren, Ben, Olivia, and Jett Stark; brothers-in-law and sisters-in-law, Raymond Korte of Belleville, Jerome "Dick" (Clara) Korte of Collinsville, Sr. Florence Korte, ACS of Ruma, Cyril "Pete" (Jane) Korte of Highland, and Alvina Luitjohan of Albers; and numerous nieces and nephews.

Veronica was a member of St. Rose Catholic Church and Altar Sodality. She was an avid quilter, especially baby quilts, and enjoyed gardening and hummingbirds.

Memorial Mass will be Saturday, June 29, 2019 at 10:30 a.m. at St. Rose Catholic Church in St. Rose with Fr. Edward Schaefer presiding. Interment will follow in St. Rose Cemetery, St. Rose.

Visitation will be Saturday, June 29, 2019 from 9:30-10:30 a.m. at St. Rose Catholic Church in St. Rose.

In lieu of flowers, plants, and other gifts, memorials may be made to Lifepath Hospice or the Alzheimer's Association and will be received at the church or through Moss Funeral Home, 535 N. 5th, Breese, IL 62230 who is serving the family.