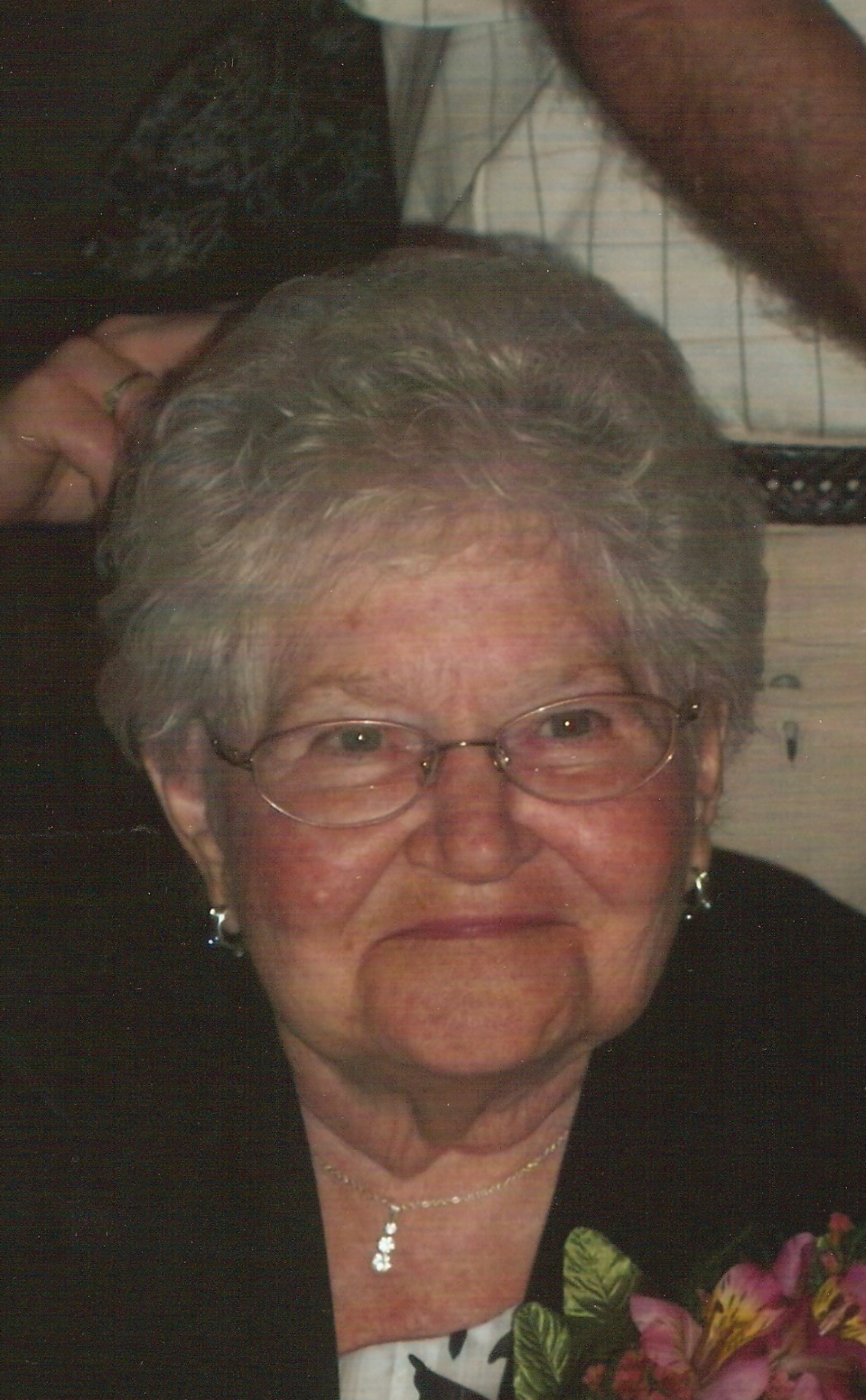 Veronica C. ""Fronie" Rickhoff
Visitation Dates and Times

Sunday, March 11, 2012 1:00-5:00 PM
Monday, March 12, 2012 11:00 AM-1:30 PM

Visitation Location

Moss Funeral Home, Breese
Service Date

Monday, March 12, 2012

Service Time

2:00 PM

Service Location

St. Cecilia Catholic Church, Bartelso
Full Obituary

Veronica C. "Fronie" Rickhoff, nee Winkeler, 86 of Bartelso, died Friday, March 9, 2012 at St. Elizabeth Hospital in Belleville.

Mrs. Rickhoff was born May 2, 1925 in Bartelso, IL to Frank and Mary (Bergmann) Winkeler; they preceded her in death.

She married Alfred "Bigfoot" Rickhoff on September 4, 1951 at St. Cecilia Church in Bartelso; he preceded her in death on June 21, 1989.

In addition to her parents and husband, she was also preceded in death by a sister, Margaret Lake; brothers, Frank "Bud" Winkeler, John Winkeler, and Louis Winkeler; sisters-in-law and brothers-in-law, Jenny Winkeler, Mary Winkeler, Bernard Budde, Alfred "Fritz" Fuehne, August Trame, and Bernice and Vic Loepker.

Surviving are her sons, Kenneth "KR" (Jelene) Rickhoff and Marvin (Becky) Rickhoff all of Bartelso; 5 Grandchildren, Brent (Kelly) Rickhoff, Renae (Adam) Poole, Jenna (Bryan) Sims, Amanda (friend Kyle Thole) Rickhoff, and Riley Rickhoff; 1 Great-Grandson, Karter Sims; sisters, Christine Budde, Frances Winkeler, and Lou Fuehne all of Bartelso; brothers, Andy Winkeler of St. Rose and Alphonse (Kay) Winkeler of Albers; sisters-in-law, Virginia "Ginny" Winkeler of Beckemeyer and Marietta Winkeler of Highland; a brother-in-law, Ralph Lake of Bartelso; and numerous nieces and nephews.

Fronie along with her husband Bigfoot were the co-owners and operators of Bigfoot's Tavern in Bartelso.

She was a member of St. Cecilia Church and Ladies Sodality.

Funeral Mass of Christian Burial will be Monday, March 12, 2012 at 2:00 PM at St. Cecilia Catholic Church in Bartelso with Fr. Henry Fischer officiating. Interment will follow in St. Cecilia Cemetery.

Visitation will be Sunday, March 11, 2012 from 1:00-5:00 PM and again on Monday, March 12, 2012 from 11:00 AM-1:30 PM at the Moss Funeral Home in Breese.

Memorials can be made to the donor's choice and will be received at the funeral home.