Vincent Wesselmann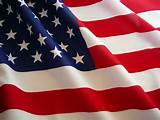 Visitation Dates and Times

Saturday, September 8, 2018 9:30-11:00 a.m.

Visitation Location

St. Augustine Church, Breese
Service Date

Saturday, September 8, 2018

Service Time

11:00 a.m.

Service Location

St. Augustine Church, Breese
Full Obituary

Vincent "Vince" Wesselmann, missing without a trace since April 21, 2011 has been declared, by Court Order, to be deceased as of July 24, 2018.

Vince was born December 12, 1935, the son of Henry A. and Catherine (nee Schleper) Wesselmann. He was preceded in death by his parents; sister, Therese Schulte; infant niece, Michelle Jansen; infant nephew, Jerome Wesselmann, Jr.; adult nephews, Steven Wesselmann, Glennon Wesselmann, Robert Hilmes, Jr., Joe Schulte, Paul Schulte, and Raymond Kassen; sister-in-law, Theresa "Toots" Wesselmann; brothers-in-law, Lawrence Kassen, Arthur Schulte Sr., John Buscher, Stanley Blumenstein, and Robert Hilmes, Sr.

He is survived by his sisters, Marie Kassen, Dorothy Buscher, Veronica Blumenstein, Helen Hilmes, Bernadette "Bernie" Yapp, Aggie Dumstorff, and "Ruthi" (Bud) Jansen; brothers, Gregory (Clara) Wesselmann, Henry J. (Marie) Wesselmann, Jerome "Jerry" Wesselmann, and Virgil (Alice) Wesselmann; and many nieces, nephews, grand and great-grand nieces and nephews, cousins, and friends.

Vince was a loving, caring person, always ready to help others if they needed it. He was a member of St. Augustine's parish Holy Name Society. He proudly served our country in the Army and was active in community events and activities as a club member of the Breese American Legion. He volunteered his time for work needed to be done at Camp Ondessonk and with Habitat for Humanity, often scheduling his vacation time to coincide with the work projects.   He was an avid gardener, sharing his abundance with family and donating produce to the Breese House of Manna food pantry, or selling produce to friends and co-workers and donating the proceeds to the House of Manna. Vince had retired from Jim's Formal Wear in Trenton just a few weeks before his disappearance, leaving him only a short time to enjoy his achievement.

Family was a top priority in Vince's life. When he built his house in Breese in the mid 1960's, he moved his younger siblings and parents into the home with him, providing his parents with a comfortable home for the rest of their lives.

Vince will always be sorely missed by all of his loved ones, and our family still hopes and prays for answers, and for justice for whoever may have harmed him.

A Celebration of Life Memorial Mass will be held at St. Augustine Church in Breese on Saturday, September 8, 2018 at 11 a.m. with Fr. Patrick Peter presiding.

Visitation will be at the church from 9:30-11:00 a.m.