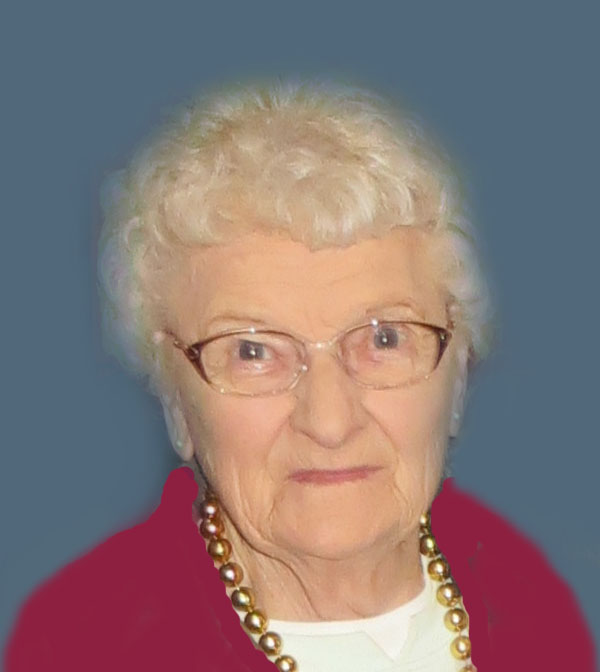 Virginia G. "Ginny" Winkeler
Visitation Dates and Times

Sunday, August 20, 2017 4:00-8:00 p.m.
Monday, August 21, 2017 8:00-9:30 a.m.

Visitation Location

Moss Funeral Home, Breese
Service Date

Monday, August 21, 2017

Service Time

10:00 a.m.

Service Location

St. Anthony Catholic Church, Beckemeyer
Full Obituary

Virginia G. "Ginny" Winkeler, age 85, of Beckemeyer, died Thursday, August 17, 2017 at Aviston Countryside Manor.

Mrs. Winkeler was born October 21, 1931 in Beckemeyer to the late Herman and Helen, nee Lammers, Timmermann.

In addition to her parents, she was preceded in death by her husband John Winkeler, whom she married September 29, 1953 at St. Anthony Catholic Church in Beckemeyer and he died January 11, 2010; brothers, Joseph Timmermann and Ralph Timmermann; sisters, Mary Ann Gerdes and Bernice Deerhake, brothers-in-law and sisters-in-law, Paul Deerhake, Dominic "Nick" Beckmann, Margaret Lake, Veronica "Fronie" Rickhoff, Alfred "Fritz" Fuehne, Frank "Bud" and Mary Winkeler, Genevieve "Jenny" Winkeler, Louis "Louie" Winkeler, Ben Budde, Alfred "Bigfoot" Rickhoff, and Fran Winkeler.

Surviving are her children, Les (Judy) Winkeler of Harrisburg, Gary (Diane) Winkeler of Breese, and Dennis (Elaine Fehrmann) Winkeler of Breese; six grandchildren, Jennifer (Bob) Steger, Erin (Rob) Tucker, Beth and Molly Winkeler, Chelsie (Collin) Fischer, and Kylre (Jamie Winkeler) Fehrmann; six great-grandchildren, William and Kate Tucker, Rowan, Arlyn, Evelyn, and Vivian Fischer; siblings, Bernette Beckmann of Bartelso, Gertrude (Gene) Loepker of Germantown, Leona (Rich) Thole of St. Rose, Leon (Laverne) Timmermann of Belleville, and Don (Marilyn) Timmermann of Bartelso; brothers-in-law and sisters-in-law, Bill Gerdes of Breese, Ralph Lake of Carlyle, Christine Budde of Bartelso, Lucy "Lou" Fuehne of Bartelso, Andy Winkeler of St. Rose, Alphonse (Kay) Winkeler of Albers, and Marietta Winkeler of Highland; and numerous nieces and nephews.

Ginny formerly worked as a seamstress at the Brueggemann Drapery Factory in Carlyle and was a member of St. Anthony Catholic Church and Altar Sodality in Beckemeyer where she formerly served as the sacristan, and the Daughters of Isabella Precious Blood Circle 718.

She was an avid St. Louis Cardinals fan and enjoyed contributing as much as she could to her church, sewing, stitching, quilting, and playing cards, dominoes, bunco and the horse racing game.

Funeral Mass of Christian Burial will be Monday, August 21, 2017 at 10:00 a.m. at St. Anthony Catholic Church in Beckemeyer with Fr. Chuck Tuttle presiding. Interment will follow in St. Anthony Cemetery, Beckemeyer.

Visitation will be Sunday, August 20, 2017 from 4:00-8:00 p.m. and again on Monday, August 21, 2017 from 8:00-9:30 a.m. at Moss Funeral Home in Breese.

Memorials may be made to St. Anthony Catholic Church or to Mater Dei Catholic High School and will be received at the funeral home.