William Gordan "Poppy" Atkins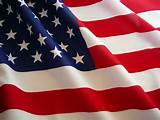 Visitation Dates and Times

Wednesday, December 27, 2017 4:00-7:00 p.m.

Visitation Location

Moss Funeral Home, Trenton
Service Date

Wednesday, December 27, 2017

Service Time

7:00 p.m.

Service Location

Moss Funeral Home, Trenton
Full Obituary

William Gordan "Poppy" Atkins, age 91, of Trenton, IL and formerly of Farmington, MO, died Thursday, December 21, 2017 at Breese Nursing Home.

Mr. Atkins was born July 11, 1926 in Aberdeen, Mississippi, a son of the late Sam and Amye, nee Joudon, Atkins.

In addition to his parents, he was preceded in death by his loving wife of 34 years Barbara, nee Nagler, Atkins whom he married July 18, 1968 in Gainesville, FL and she died July 28, 2002; and his father-in-law and mother-in-law, Bernard Leo'nard and Mary Frances, nee Hauser, Nagler.

He is survived by his children, Donna (Rich) Plummer of Marshfield, WI and Steve (Kristy) Atkins of Trenton, IL; and 3 grandchildren, Richie Plummer, Austin Atkins, and Jacob Atkins.

The family would like to thank his loving caregivers Katie Reymond, Betty Stewart, and Lorie Frein.

Poppy was a veteran of the United States Navy, formerly worked as an adjuster for Farm Bureau Insurance, and was a cattle farmer.

He was a member of St. Paul's Lutheran Church in Farmington, MO and was an avid baseball fan of his grandson Austin Atkins and the St. Louis Cardinals. Poppy enjoyed reading and fishing, but most of all spending time with his family.

Funeral Service will be Wednesday, December 27, 2017 at 7:00 p.m. at Moss Funeral Home in Trenton  with Pastor Mark Smith officiating. Graveside service will be Thursday, December 28, 2017 at 11:00 a.m. at Lutheran Cemetery, Farmington, MO with Pastor Rick Foss officiating.

Visitation will be Wednesday, December 27, 2017 from 4:00-7:00 p.m. at Moss Funeral Home in Trenton.

Memorials may be made to Hospice of Southern Illinois and will be received at the funeral home.