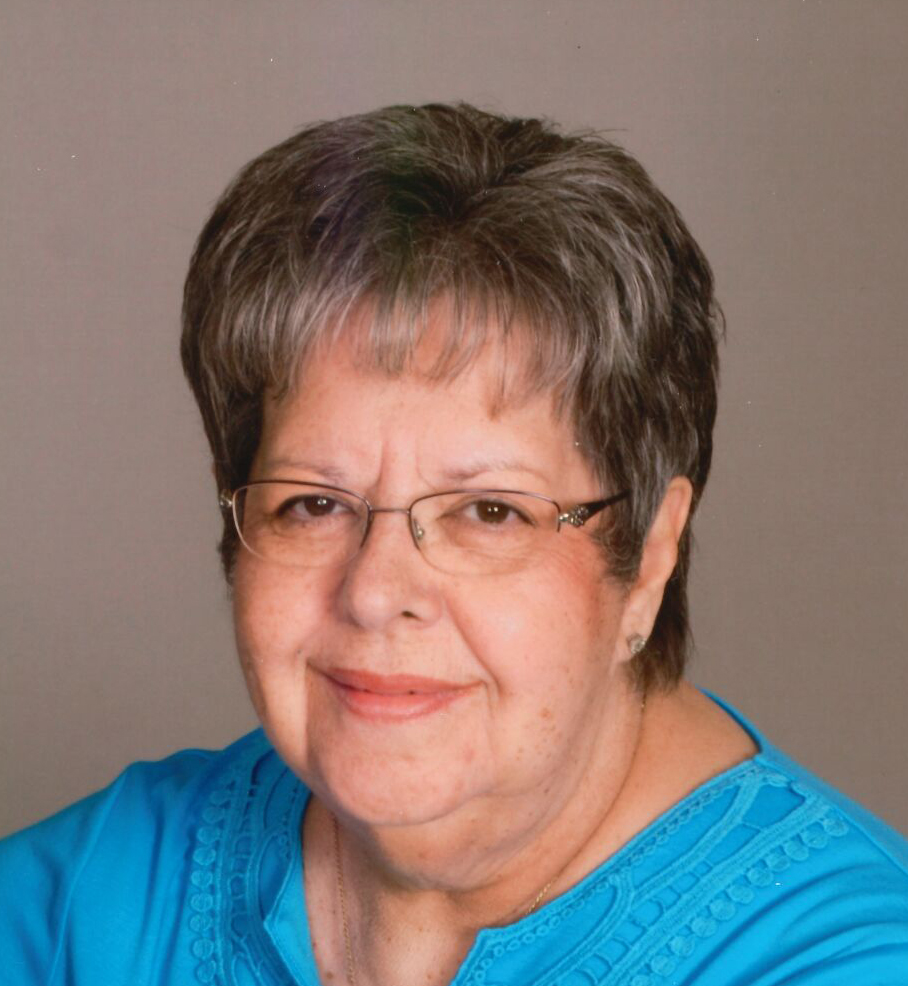 Yvonne M. Jackson
Visitation Dates and Times

Saturday, April 15, 2023 from 9:00 - 11:00 a.m.

Visitation Location

First United Methodist Church ~ Trenton
Service Date

Service Time

Service Location

First United Methodist Church ~ Trenton
Full Obituary

Yvonne M. Jackson, age 78, of Breese, passed away Saturday, October 8, 2022 at HSHS St. Elizabeth's Hospital in O'Fallon.

She was born February 15, 1944 in Tuscola, daughter of the late Fred and Golden, nee Lockwood, James.

In addition to her parents, she was preceded in death by her siblings, Violet "Tommy' (Bill) Burke, Ruth (Bill) Hunter, and Joe (Pat) James; father-in-law and mother-in-law, Wilfred and Faye, nee Askins, Jackson; and brother-in-law, Ken Gerdes.

Yvonne is survived by her husband, Jeff Jackson, of Breese, whom she married February 15, 2003 in Trenton; children, Dawn (Earl) Lewis of Perry Hall, MD and Nicole Sheehan of Rosedale, MD; step-sons, Brian (Kelly) Jackson of Tuscola, and Doug Jackson of Camargo; granddaughter, Sydney Jackson of Sidney; nephew, Ken (Linda) Hunter of Danville; great-nieces and great-nephew, Maridith (Chad) Hearnley, Thomas Hunter, and Kendra (Scott) Crawly all of Danville;  great-great-nieces and great-great-nephews; brothers-in-law and sisters-in-law, David (Donna) Jackson of Champaign, Brenda (Bill) Wehrheim of Red Bud, and Carol Gerdes of Vienna; and also the Jackson family nieces and nephews.

While in high school, Yvonne was awarded the D.A.R. award and was a member of the National Honor Society.  She obtained her associates degree from Dundalk University, Dundalk, MD. Yvonne was a member of the First United Methodist Church in Trenton and Women of Faith. She worked in the healthcare industry for twenty plus years, retiring in 2004 from Highland Healthcare.  Yvonne loved to play bingo and enjoyed volunteering at church with the Women of Faith.

Memorial Service will be Saturday, April 15, 2023 at 11:00 a.m. at First United Methodist Church in Trenton with Pastor Rena Whitcher officiating.  Graveside Service will follow at Oak Ridge Cemetery in Camargo, IL at 2:45 p.m.

Visitation will be Saturday, April 15, 2023 from 9:00 - 11:00 a.m. at First United Methodist Church in Trenton.

In lieu of flowers, plants, and other gifts, memorials may be made to First United Methodist Church Parsonage Debt Reduction, First United Methodist Church Parking Lot Debt Reduction, or Charity of Donor's Choice and will be received by mail, Moss Funeral Home, 105 S. Main St. Trenton, IL 62293, who is serving the family.