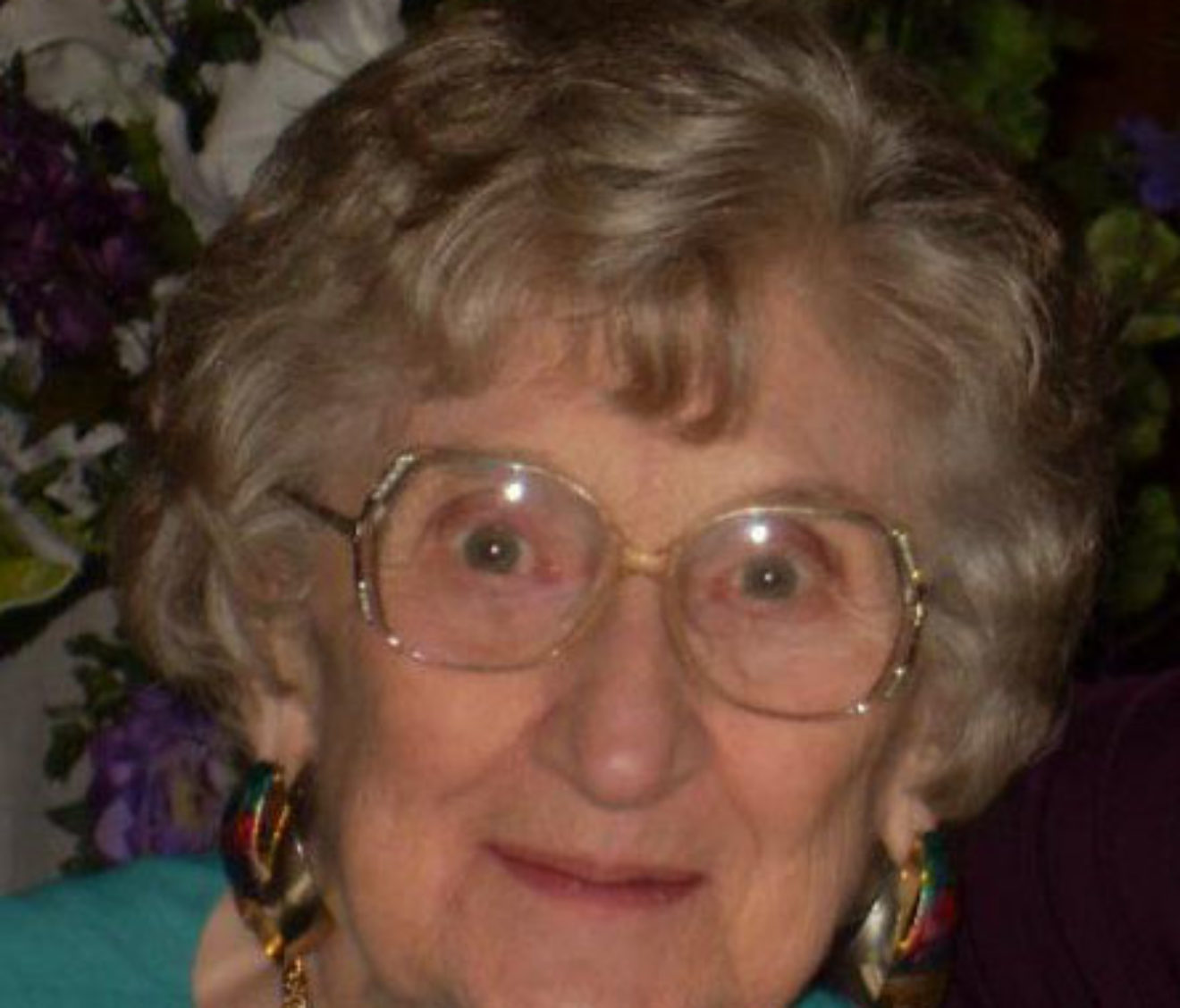 Mary Olive Williams left her earthly home to reunite with her Heavenly Father on July 26 2012.
Mary was a loving and devoted wife to SSgt. Stanley Earl Williams, Sr.; he preceded her in death.
She was a member of the First United Methodist Church in Trenton.
Mary is best remembered for her ever present smile and positive attitude. She was a great cook, loved gardening, sewing, crafting and reading. Her faith in God enabled her to be the very best she could be. She was active in her community and was the librarian at Trenton Library for over 20 years, Member of Eastern Star, NCO Wife of the Year, Volunteer of the Year, Moose Member Chapter 392, Girl Scout Leader, Sunday School Teacher, taught youth Choir, Past President of UMW, but regardless of her achievements she felt her greatest achievement was being a Mother and Grandmother.
She was Mother to Marianne (Steve), Joan (Carl), Brenda (Wayne), Stanley (Brigitte) Darlene (Pete), Patricia (Gary), Grandmother to 17 grandchildren, Great-Grandmother to 30; and Great-Great Grandmother to 2; and sister to Helen Gianoudis and Donald (Alice) Birdsall.
Funeral Services will be Tuesday, July 31, 2012 at 11:30 AM at the Moss Funeral Home in Trenton with Pastor Michael Rucker officiating. Interment will follow in Jefferson Barracks National Cemetery, ST. Louis, MO.
Visitation will be Tuesday, July 31, 2012 from 9:30-11:30 AM at the Moss Funeral Home in Trenton.
Memorials can be made to the donor's choice and will be received at the funeral home.
Read More

›