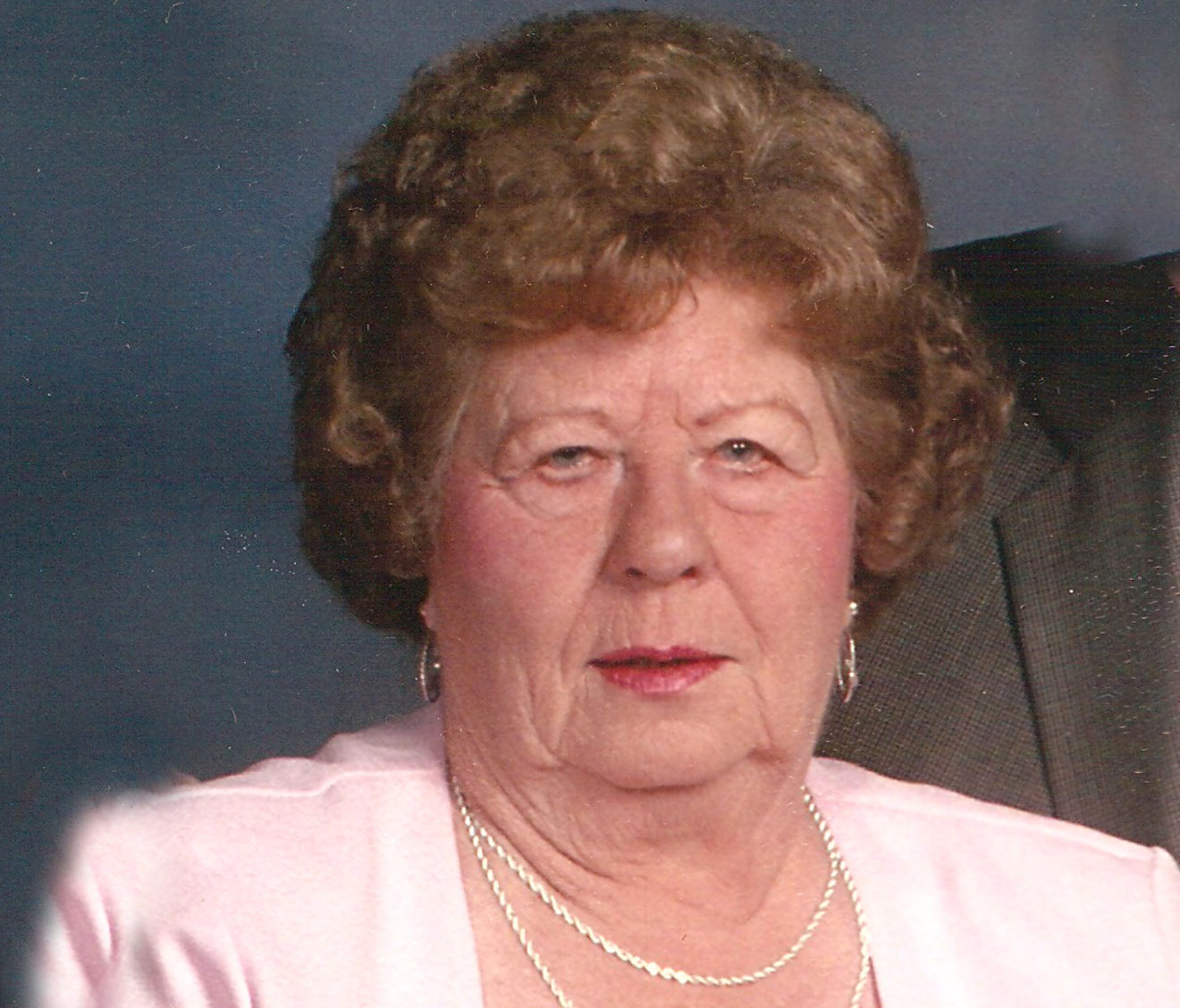 Marie R. Micheel, nee Ribbing, 85, of Germantown, died Friday, June 1, 2012 at St. Joseph's Hospital in Breese.
. Mrs. Micheel was born December 11, 1926 in St. Rose to John and Mary (Henrichs) Ribbing; they preceded her in death.
Also preceded in death by a granddaughter, Sharon Lynn Hemker; brothers, Arnold Ribbing, Ray Ribbing, Ralph Ribbing; sisters, Johanna Wolters, Helen Holtgrave; brothers-in-law and sisters-in-law, Marcellus Potthast, August Timmermann, Mary Helen Ribbing Cletus Wolters, Edwin "Hoppie" Holtgrave, Leon Micheel, Tom and Dorothy Micheel, Paul and Viola Micheel, Franklin Kennett.
She married Roger Micheel on August 25, 1952 at St. Peter's Cathedral in Belleville; he survives in Germantown.
Also surviving is a daughter, Carol (Bob) Hemker of Bartelso; 4 grandchildren, Chris (Gary "Art") Luebbers, Kevin (Shelly) Hemker, Travis (Jeanna) Hemker, Nikki Hemker; 9 great-grandchildren, Kennedy, Brynne, Ava, and Ashlynn Luebbers, Dakota, Olivia, Victoria, and Isabella Hemker, and Logan Reed; sisters, Agnes (Marcellus "Popeye") Korte of St. Rose, Eleanor Potthast of Pierron, Betty (Bob) Usselmann of Aviston, Anna Timmermann of St. Rose; sisters-in-law and brother-in-law, Louise Ribbing of Highland, Virginia Kennett of New Baden, Lillian (Clayton) Emery of Sunrise, FL.
Marie retired from the packing line at Arrow Group Industries in Breese and was a member of St. Boniface Church in Germantown
Funeral Mass of Christian Burial will be Tuesday, June 5, 2012 at 10:00 AM at St. Boniface Church in Germantown with Fr. James Buerster officiating. Interment will follow in St. Boniface Cemetery, Germantown.
Visitation will be Monday, June 4, 2012 from 4:00-8:00 PM and again on Tuesday, June 5, 2012 from 8:00-9:45 AM at the Moss Funeral Home in Germantown.
Memorials can be made to the donor's choice and will be received at the funeral home.
Read More

›